Which Plantation Shutter Color Do Homeowners In Houston Choose?
What Plantation Shutter Color Should People In Houston Choose?
Plantation shutters are seen as some of the more popular window coverings that homeowners in Houston get for their windows. Their enduring style blends easily into many different decors and blocks sun glare and heat loss from coming through your windows.
The durability of a plantation shutter
can also be a big bonus, as your treatments will last longer than blinds or shades.
Because you have many wonderful aspects regarding these window treatments, it's no question if you should get shutters as your preferred window treatment. Rather, you should ask what color of plantation shutters should you pick?
White Plantation Shutters Are Timeless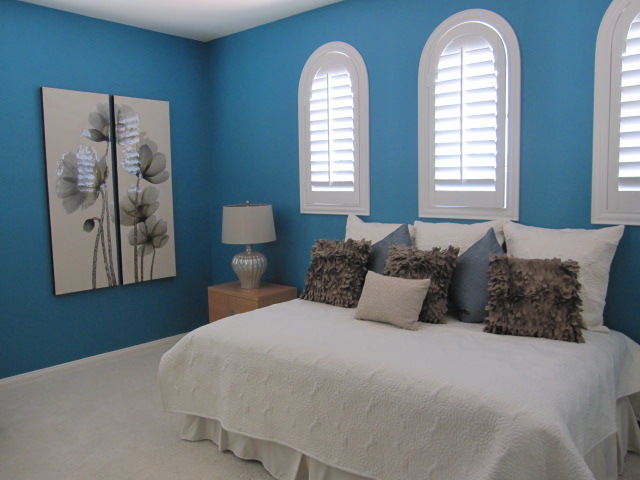 Just like crown molding, white is also the most accepted color of plantation shutters by a wide margin. The reason is simple -- white can accent a lot of room decor schemes. From strong wall colors to simpler decor, white window treatments are made to complement them all. And when you modernize your rooms and redecorate, you can keep your white treatments in the space, as they will most likely complement the new decor.
Those who want white plantation shutters usually want them constructed from faux wood so they won't fade as they age. Our Polywood® plantation shutters are available in three different shades of white and have a lifetime warranty that states they will never yellow, stain or fade. To clean, just wipe with a cloth, which is much simpler than any other window treatments.
Natural Wood Colors Can Accentuate Some Styles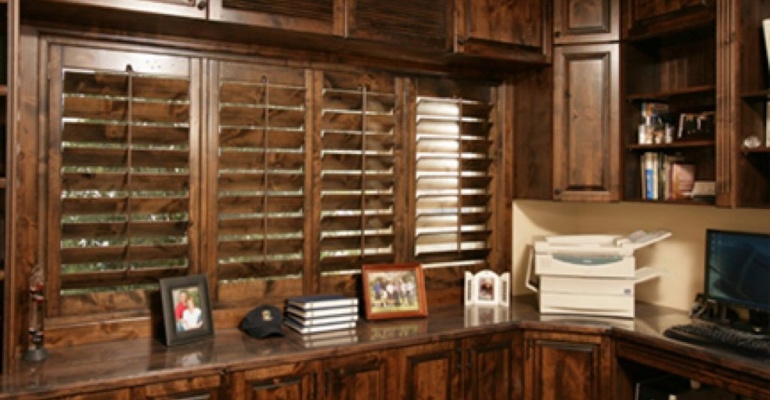 For some design schemes, a
plantation shutter with a natural wood stain
fits best. A mahogany or cherry stain is a little restrictive for outstanding design changes, but if you can match your plank floors or stained furniture, then it can be the perfect window treatment. Wood stains can bring the room a more natural feeling, and essential if want a colonial or rustic theme.
The best bet is to pick real wood plantation shutters like our Ovation® shutters. They have an array of stains that can complement most woods in your house. If you need a completely natural shutter, you could use a reclaimed wood plantation shutter. These are wonderful if you use a beach house or rustic farmhouse motif in your house.
Bold Colors Should Be Reserved For Other Types Of Window Treatments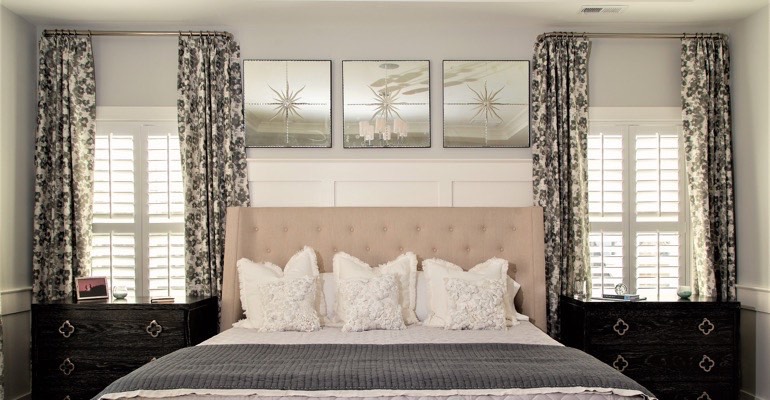 While you may paint your shutters in a strong color, it really isn't advised. A bold color may seem ok now, but then you may be saddled with that color for the long haul. White and hardwood have are classics, but will the cherry red or princess pink window treatment still look pretty a decade or so from now? You can repaint your wall color with a day or so of work, but it will take a whole new window covering to swap out the color on your plantation shutter.
If you want color, you may want to install a store-bought accent curtain over your plantation shutter. By adding a dash of color or pattern, you then bring creativity to your windows without hindering the benefits of a more substantial interior shutter. Then as your taste changes, you can retain the shutter and just replace the curtain -- or get rid of it altogether.
Sunburst Can Help You Choose The Right Color Of Plantation Shutter
No matter if it's white Polywood or a natural wood stain, Sunburst can find the perfect shutters for your house. Our reps understand Houston and will come to you and give you plenty of plantation shutter and window treatment samples. Just contact 713-853-9629 and schedule your in-home consultation today.