When To Put Roman Window Shades In Houston
Distinctive Roman shades combine the beauty of drapery with the functionality of window shades. It's not surprising that Houston homeowners love them! But you may not know how to incorporate these well-liked window treatments in your rooms. Luckily, adaptable Roman shades look fantastic in various areas of your house. When you know how they are used and where they should go, you'll be ready to order your own customized Roman shades.
How Roman Shades Function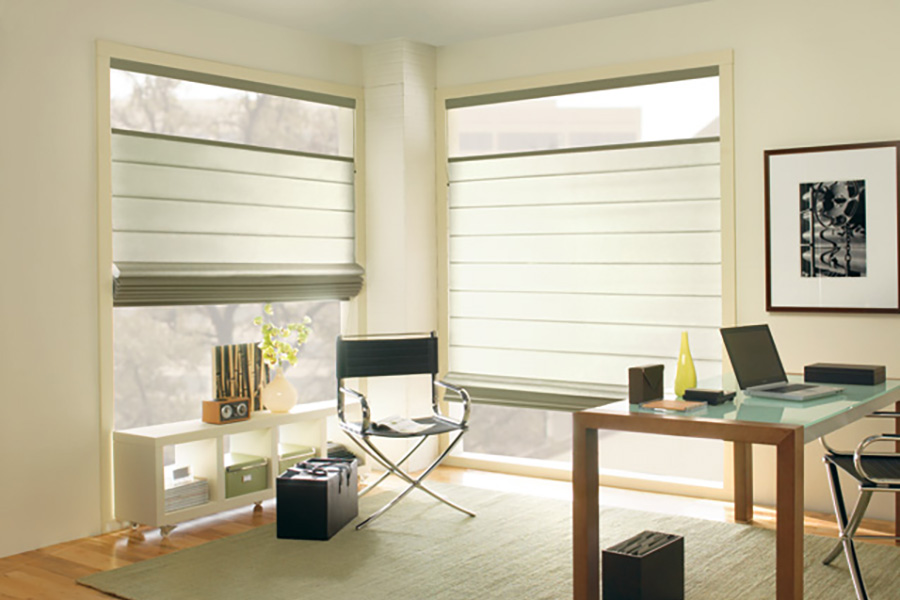 Roman shades work much like standard roller shades in Houston. Just extend them downward to conceal your windows, then direct them up to get sunshine and a perspective of the outdoors. You may pick between pull-cords or pull-bars to adjust them. You also will find motorized Roman shades that glide up and down with the simple touch of a controller.
The allure of Roman shades is derived from the neat folds that mimic drapery, offering a striking soft feature to your windows. Found in different materials, you are able to choose the level of privacy and light control you wish to have. More transparent materials will let in a soft glow of light. More opaque products will stop most exterior light and keep people outside from peering in.
Where To Put Roman Shades In Your Houston Residence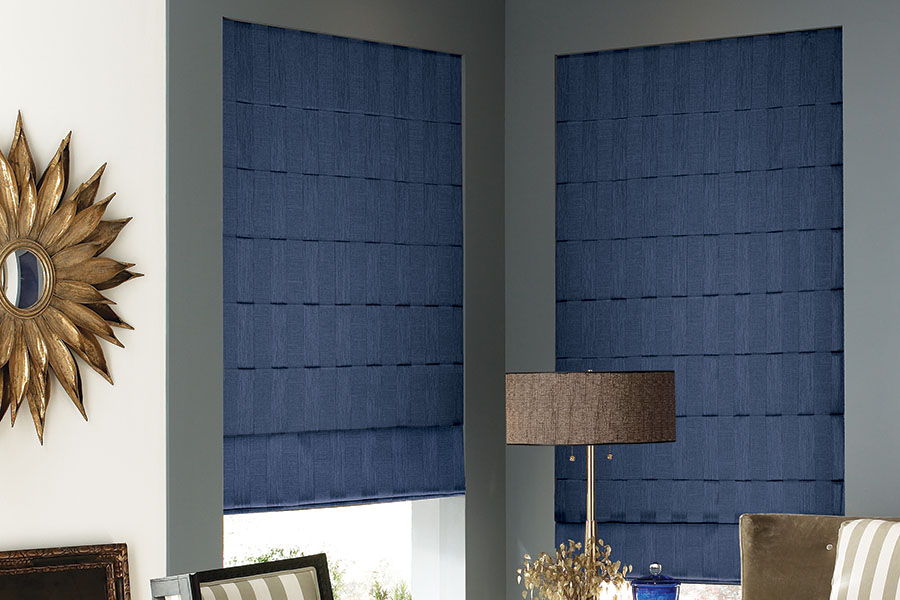 You may put Roman shades in nearly any space area that you desire. Their simple appeal is suitable for many popular interior design styles, and it's not hard to track them down in patterns and colors to suit your preferred style. They're a breeze to operate too, so it's sensible to install them in areas where you often need to open and close window treatments.
Roman shades are a great substitute for formal drapes and curtains that look too elaborate or are a challenge to clean. They work well in sitting and dining rooms where you often welcome company. They appear sophisticated but give you control over exterior light and privacy. You may effortlessly manipulate them if the sun shines in visitors' line of vision or for privacy while your friends stay to chat around the dining table for hours on end.
Roman shades also deliver a little flair to bedroom windows. The distinctive folds of their material perfectly complement your cozy bedding. They are usually a great deal more extravagant than the lower quality blinds numerous folks install in bedrooms and are a welcome change from curtains. Select opaque Roman window shades in Houston if you plan to put them in bedrooms. The thicker material will block light when you're attempting to sleep.
When Not To Install Roman Shades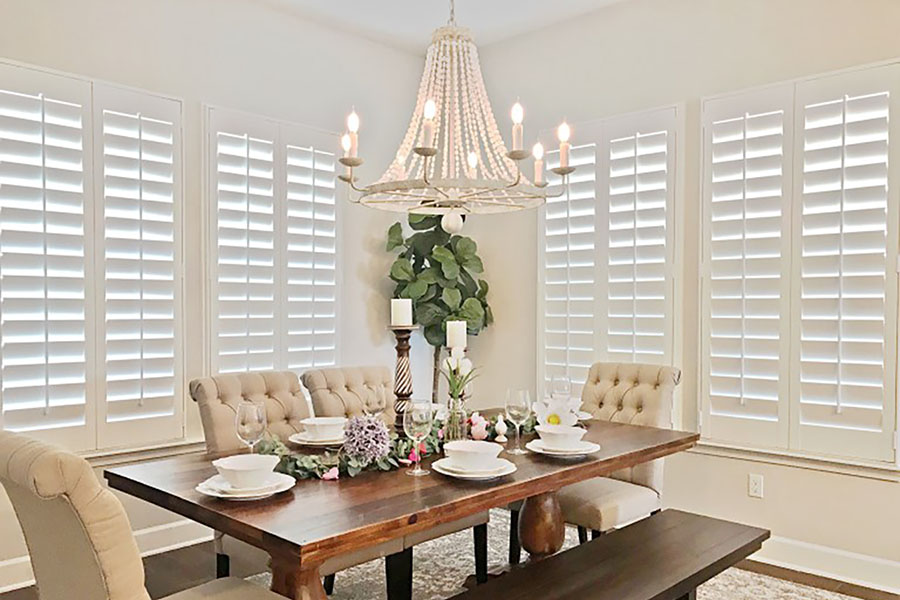 Roman shades look beautiful in any space, but they may not sustain very well when subjected to specific environments. To illustrate, textile window shades don't work well in humid bathrooms. The high level of moisture causes their weave to wear out over time, and soaked fabric fosters the growth of mold.
In addition, your Roman shades will probably get damaged in a window next to your kitchen sink where they can be sprayed with water, other liquids, and food. They may also not withstand for very long in particularly warm climates. If you wish to have eye-catching window treatments in these areas or in warmer temperatures, choose water-resistant and durable Polywood® interior shutters, and save your cloth Roman shades for a different space.
Find A Wide Variety Of Roman Shades At Sunburst Shutters Houston
If you're looking for Roman window shades in Houston, you've ventured to the right place. Sunburst Shutters Houston features an amazing selection of window shades and various window treatment fashions for your rooms. Arrange a complimentary at-home appointment, and we'll help you choose the most suitable covering for your windows. Contact 713-853-9629 or complete the form below to make your appointment.