Here's What You Should Know About Interior Shutters In Houston
Everyone knows that plantation shutters are the preferred window covering in Houston. However, your window coverings can do more than just be pleasant to look at. The question is: what should you know about interior shutters in Houston prior to buying them?
Shutters provide numerous perks that make them an ideal solution for most situations. When you need to cover a non-traditional window shape, achieve greater command over sun glare, upgrade your efficiency, or for an entirely different reason, you'll immediately find out how interior shutters are the right selection.
Interior Shutters In Houston Work For All Types Of Windows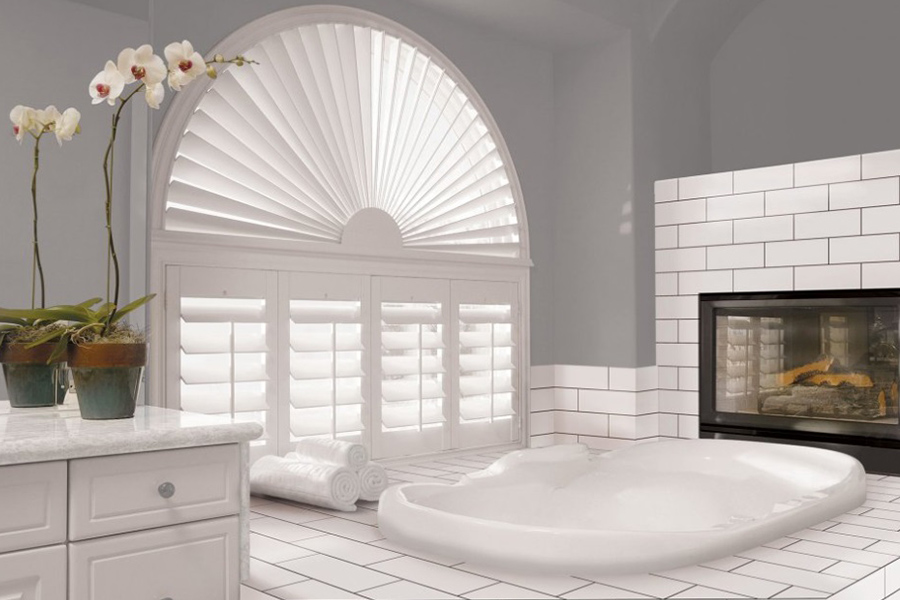 Windows are available in various sizes and shapes, but that isn't true for all window coverings. For example, you won't find suitable window blinds or shades for circular or arched windows. When needing to cover a unique window size, you are well advised to implement Polywood or
premium hardwood interior shutters
in Houston.
Interior shutters can be custom-made to meet your window's correct size. The louvered panels open and close effortlessly and fit tightly when encompassing the window without obscuring its true form. You may put interior shutters for windows of any type, from sizable picture windows to circular styles and even small specialty types for elegant and fully-functional window coverings.
Interior Shutters Offer Superb Control Over Sun Glare In Your Property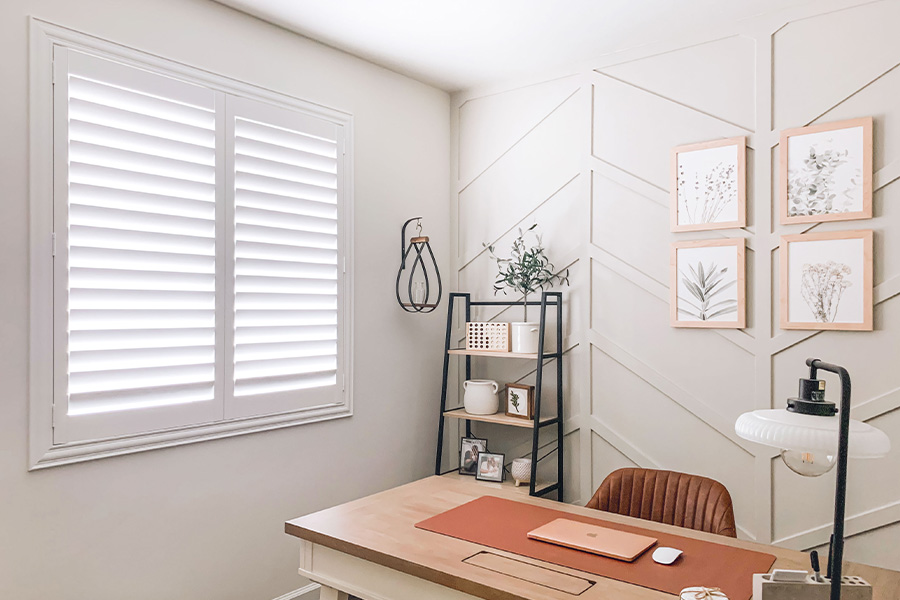 Since plantation shutters fit your windows so precisely, they provide superb management over sun glare. The elements close securely within the frame to prevent gaps that can allow sunlight to enter. Even the slats secure firmly, so you see just a slight shimmer through them if you need darkness for sleeping or viewing a movie.
When you're doing other things, interior shutters move easily when you prefer a bit of sunshine. All you have to do is unfasten the panels to welcome in sunshine, or alter the slats for the amount of light you want. You can also manipulate the slats to redirect the sun's rays away from your face or off a TV or computer monitor without lowering them all the way.
Interior Shutters Operate Without Irritating Cords
If you've had the misfortune of battling with tangled blind cords, you have a good idea how annoying those cords can be–not to mention dangerous for little ones and pets. Louvered shutters don't use cords. Instead, you just swing the panels open or adjust the slats by shifting a tilt rod or the louvers themselves. You are able to assuredly install shutters in a kid's space or permit your pets to inspect them with no worries. Basically, you are able to minimize annoyance and prevent mishaps by using interior shutters in your Houston house.
Interior Shutters Are Easy To Clean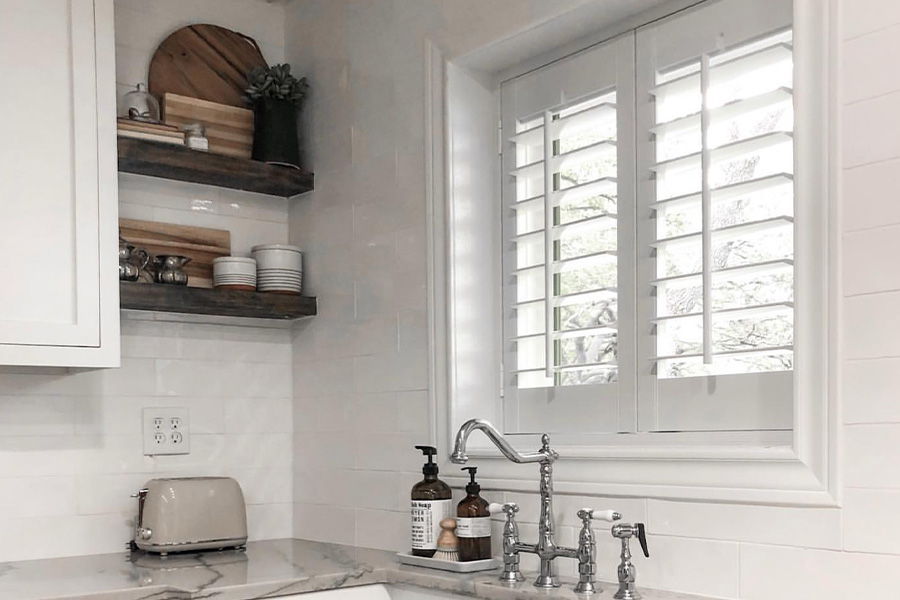 If your family has small children or pets, you'll be pleased to find out that interior shutters are a cinch to clean as well. The sleek surface doesn't stain easily like many shades and curtains. In most cases, you only have to give them a dusting. If they've come in contact with something sticky,a slightly wet soft cloth takes care of the mess. For especially messy rooms like a playroom, kitchen, or bathroom,
extra tough Polywood shutters are your best bet.
Learn More About Interior Shutters In Houston At Sunburst Shutters Houston
Nobody knows more about the amazing benefits of interior shutters than the specialists at Sunburst Shutters Houston. Allow us to show you how they enhance your home with a complimentary in-home consultation. Reach out to 713-853-9629 or complete the following form to schedule yours today and discover more about our attractive plantation shutters.