The Best Window Treatments For A Home Library In Houston
The window treatments in your home library in Houston may be deemed an afterthought, but they can do quite a bit to help you fashion the ideal area for relaxing with a good book. The smartest options will let you manage light, privacy, and even the comfort within the room! In the event your home library window treatments aren't capable of offering the same, we propose you consider durable faux-wood shutters. Here's why.
Switch Between An Open And Bright Or A Dim And Cozy Home Library With Polywood Shutters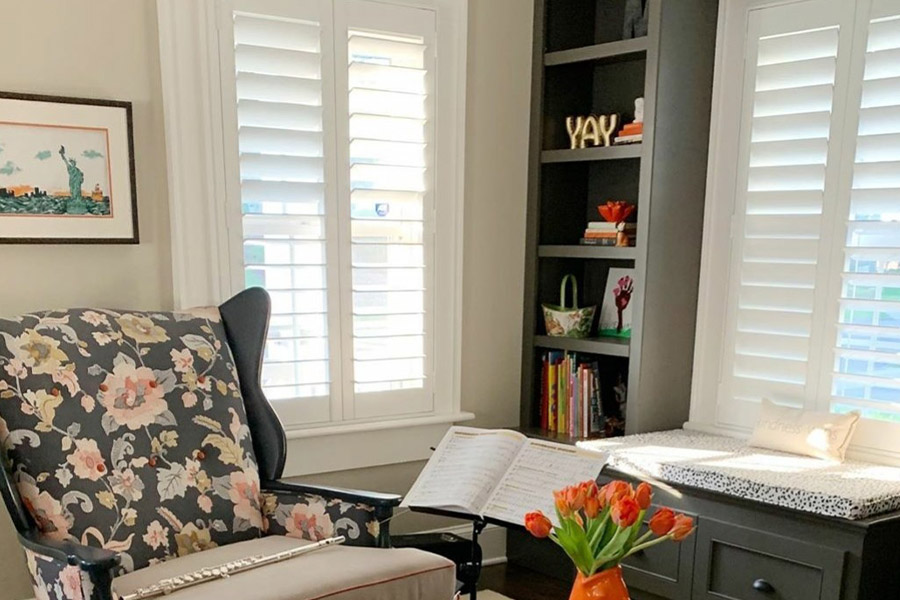 Each home library needs ample illumination for browsing your favorite reading material. But sometimes an overflow of light hurts your eyes. And how about when you would like a more brooding environment for settling in to a a good mystery? The ideal window treatments for home libraries in Houston allow you to simply change from a flood of sunshine and lower light levels.
Interior shutters are a breeze to open and close. You just swing open the panels for full sunshine when your artificial lights aren't adequate for reading or if you want to save on your utility costs. On occasions when the sunshine is too intense, keep the panels closed but angle the slats for the perfect level of illumination. You might also move the louvers to deflect sun glare away from your book or mobile device and get the best balance of light to eliminate eye strain. And if you would like a darker, cozier home library, the opaque components shut closely for a completely darkened room.
Minimize Exterior Disturbances While Reading With Polywood Shutters
When you're ready to relax with a good book, the one thing you don't want is a disturbance from beyond your walls. Polywood shutters can curb these annoyances when you need complete peace and quiet. Just close the shutter panels and slats if you prefer not to catch sight of people or Houston traffic in your sightline as you attempt to get back to your story. Your secured shutters will inhibit outsiders from looking at you in your private area as well. And unlike an abundance of window coverings, you can adjust your louvers to let in a little light to read by while preventing sightlines from outside your home.
Sturdy composite shutters are also great at suppressing excessive exterior noise when you compare them to window shades and blinds. Did a person across the street start a lawnmower just as you were getting to the the moment of truth in your book? Close your shutters for some tranquility as you read.
Prevent Window Drafts With Polywood's Superior Insulation Properties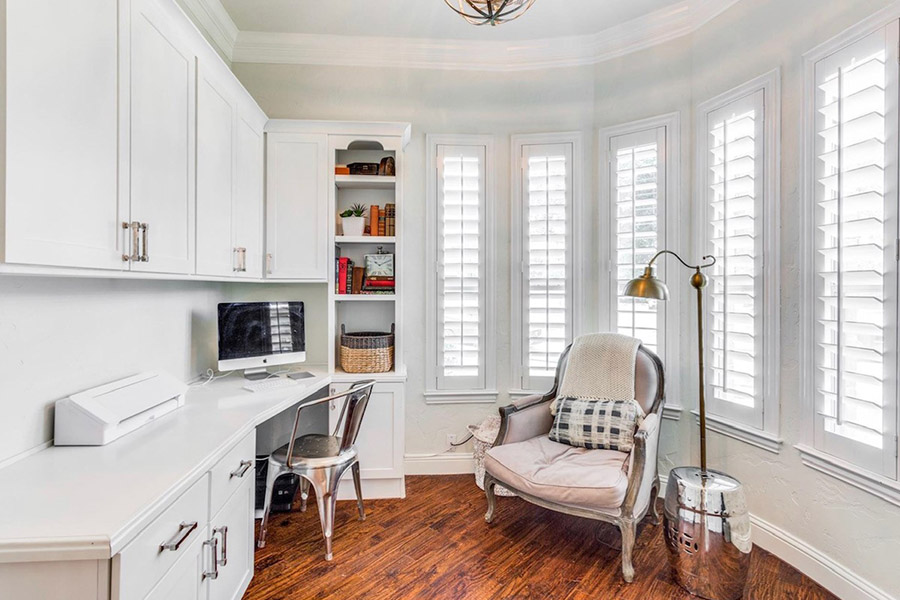 Along with providing solutions for light and outside commotions, your distinctive faux-wood shutters prevent drafts that may impact your comfort while you repose in your favorite reading chair.
Polywood shutters provide a higher level of energy efficiency
than every other window treatment. Both cool breezes and toasty sun beams cannot penetrate their composite material. And their exacting construction stops outdoor air from moving past edges. These shutters will prevent up to 30 degrees of temperature conveyance from your area's windows to safeguard your prized reading materials from sunlight and drafting while keeping you comfortable.
Let Sunburst Shutters Houston Show You The Best Window Treatments For Your Home Library In Houston
Create the best home library with Polywood shutters from Sunburst. We'll take shutter samples to your residence to demonstrate how they will enhance your interior. We'll then build your window treatments to the exact proportions of your job. Get started by reaching out to us at 713-853-9629 or submit the form below to request your no-cost on-site consultation.