The Best Choice To Help Black Out Your Windows In Houston
Off-the-shelf "blackout" window treatments claim they block all light, allowing for both noise and light blocking. However, they won't match your windows as sunlight sneaks in along the product's perimeter. Alternatively, try custom roller shades or interior shutters to black out windows in Houston. Custom-crafted roller shades can be thick enough and have no gaps to keep your room dark, while faux wood plantation shutters insulate windows.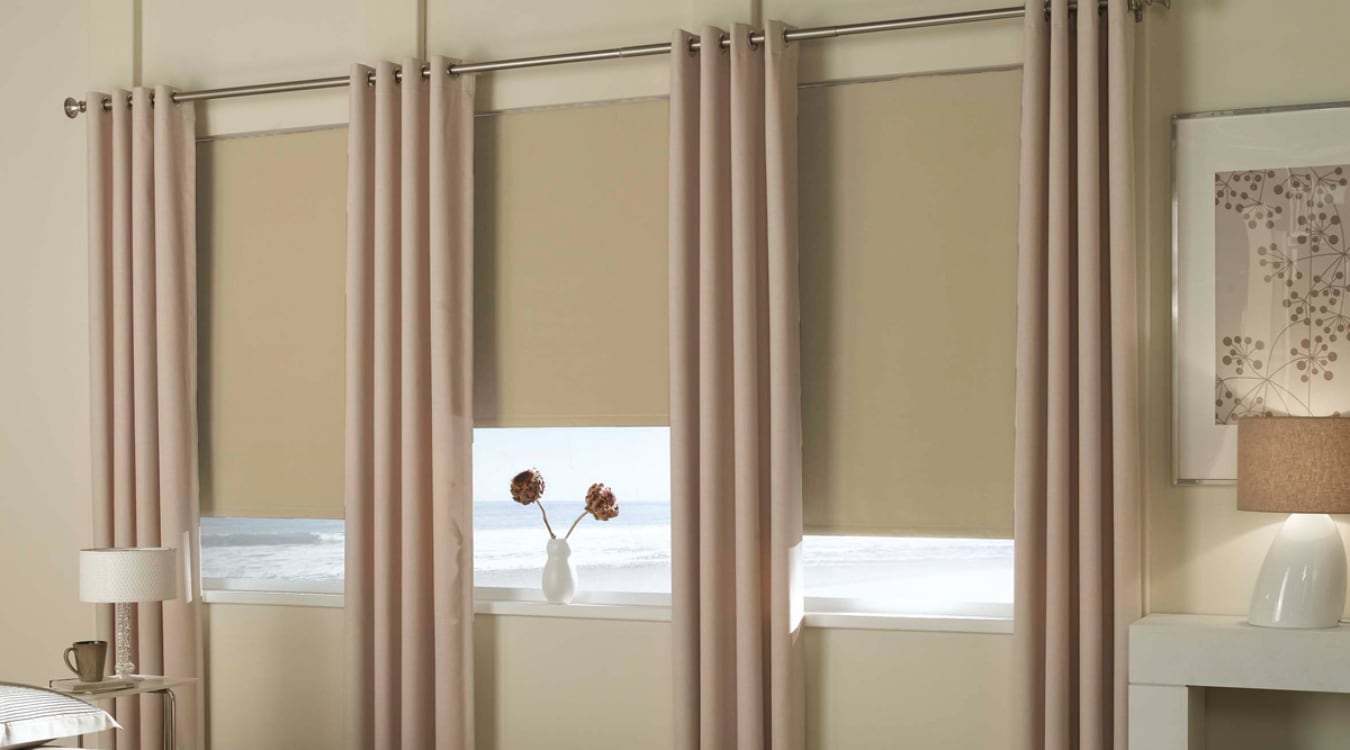 Made-to-Order Roller Shades Keep the Light Out
When you're looking to black out windows in Houston for darkness or privacy, consider the benefits of roller shades. This popular window treatment can be made with a quality material that's opaque to keep the sun's rays from invading the space. If you get a custom-crafted treatment, your window treatment professional will get exact measurements and order shades that are exactly right for your window size so that there is little to no gapping. As you lower your treatments, they will completely cover the window pane and keep the exterior light from entering.
Upgrading to custom room darkening roller shades also helps insulate your windows. Their heavy material and exact fit are beneficial at hindering the hot sun and cilly drafts. Your home will be cozier in during cold months and cooler in the summertime with your light-inhibiting shades, and you are likely to see some savings on utility bills.
your room darkening shades look good too. The term "blackout" doesn't mean the color needs to be dark. These window treatments are available in a full spectrum of colors and in a multitude of designs to suit your interior. With a thick roller shade, you get a product that is both stylish and effective. Blackout roller shades are an attractive means to prevent natural light when you want darkness for sleeping, watching movies, or to improve the comfort of a space.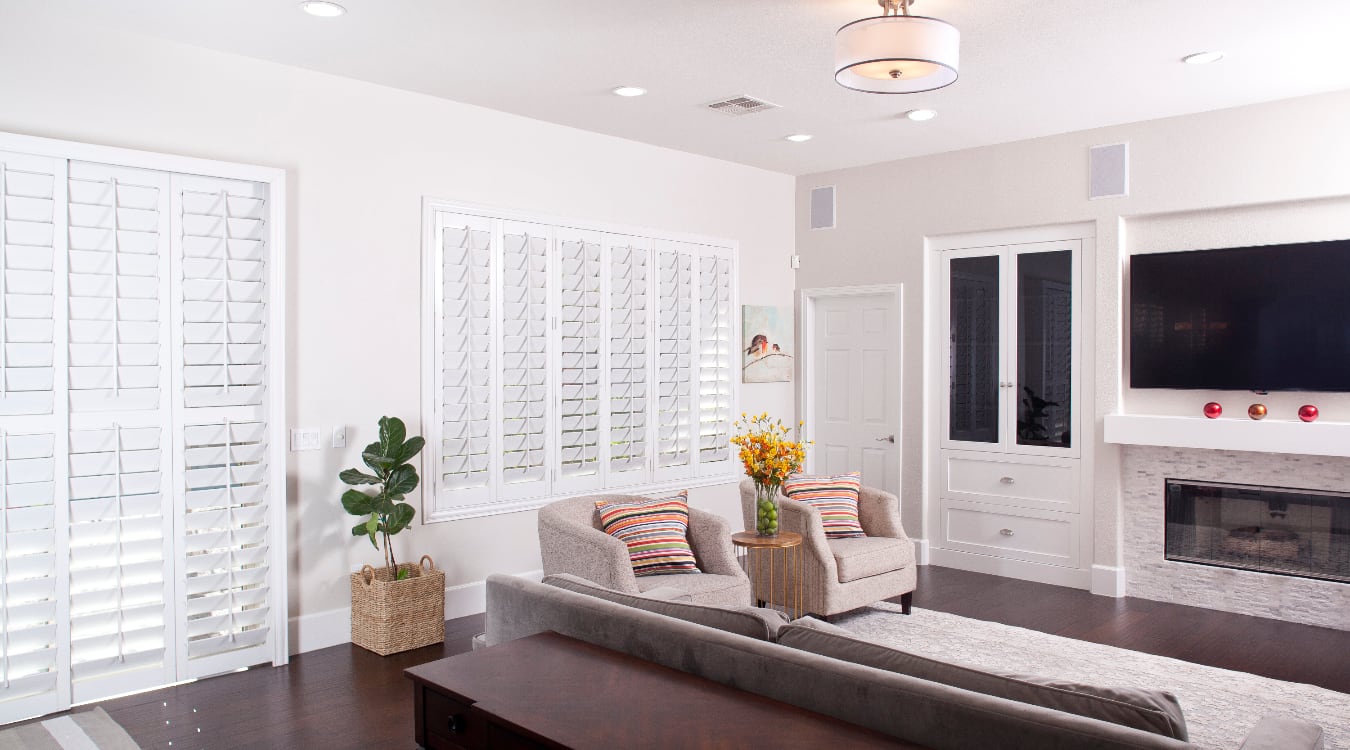 Plantation Shutters Reduce Utility Bills
Most people want to upgrade thier window treatments in Houston to reduce energy consumption. limiting hot sunshine and cold air that enters at your windows is good for your home's comfort and energy usage. Blackout blinds and window shades composed of thick materials may improve efficiency, but interior shutters typically work better. They utilize weatherstripping along all borders that offers better insulation than alternative window coverings. When shutting your Polywood® shutters, this beneficial insulating quality keeps out the oppressive summertime heat and winter's bitter cold. Your HVAC system won't have to work as hard, and your property stays comfortable without increasing your energy expenses.
Polywood shutters also keep out most light. They aren't easy to slide out of place like traditional blinds or curtains because they're made of a solid material. Each installation is carefully sized for a precision fit within your window. There is limited space at the bottom or sides for sunshine to creep in like you typically find with ready-made shades and blinds. The slats are also crafted to lay close against one another and allow the faintest glimmer of light when they're shut.
Find Window Treatments To Black Out Your Houston Windows From Sunburst Shutters Houston
You will discover how simple it is to blackout your Houston windows when you get the right help from Sunburst Shutters Houston. We stock an impressive collection of faux wood shutters and additional window coverings to fit your unique requirements. Call us today at 713-853-9629 or fill out the form below to request a free, no-obligation appointment.