The Best Window Treatments For Picture Windows In Houston
Picture windows offer a wonderful view outside and bring in a lot of sunshine. But these large windows typically are difficult to cover if you need lower light levels or privacy. You don't want cumbersome drapes or blinds that are a pain to adjust. But you should find something appealing on a picture window that occupies such a wide amount of space on your wall. And getting a product that insulates will assist in making your large window more energy efficient. Knowing this, consider one of these exceptional choices for picture window treatments in Houston.
Wood Shutters Give You An Alluring Option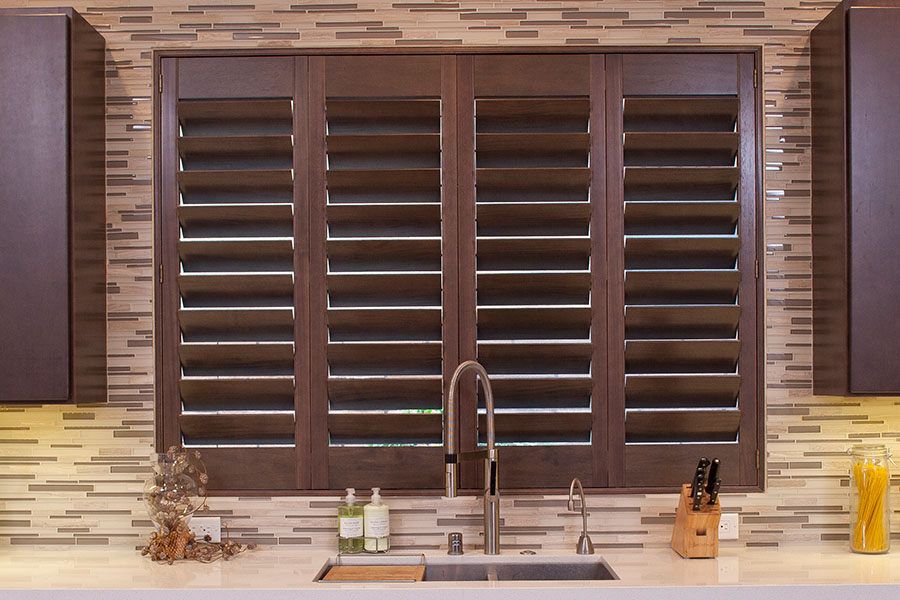 Alluring louvered shutters look incredible on large picture windows in Houston. They never go out of style and are available in many colors to complement your existing interior design. And first-rate wood shutters such as Ovation® shutters offer more durability than cheaply made window products.
Interior shutters are simple to use with large picture windows and give you more possibilities to govern sunlight and privacy than other window treatments. You are able to draw back the panels for an unfettered view and natural light or close them for lower light levels and privacy. You may also change the position of the adaptable slats on shut panels to enjoy the perfect amount of sunlight. Or utilize the louvers to shift sunlight away from a reflective surface to eliminate glare. And due to the fact that louvered shutters are customized to your window, they never leave openings for sunlight to squeeze through if you would like darkness.
Polywood Shutters Are The Best At Insulating Picture Windows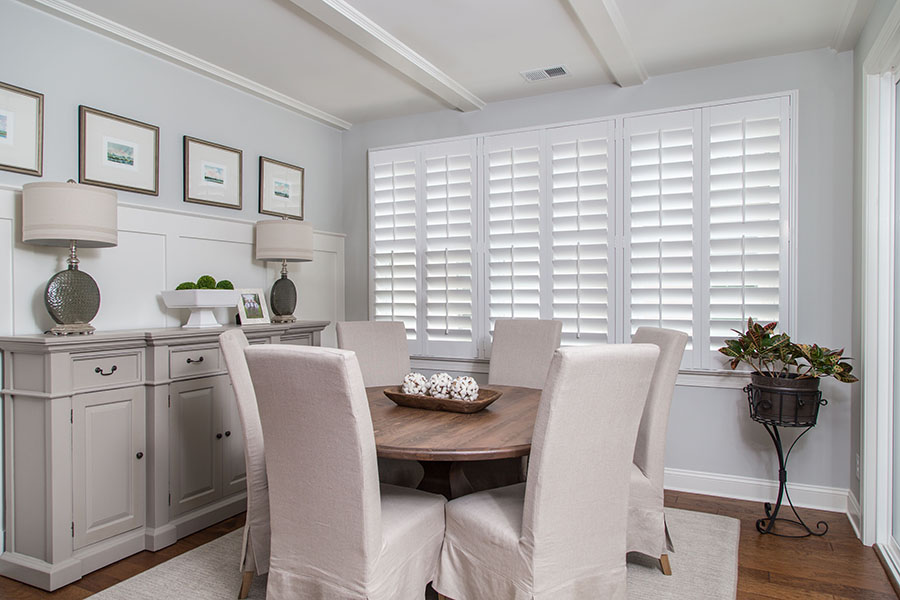 Sizeable windows like picture windows are a prime source of heat loss during the winter and let in hot sunlight in the summertime. If you want to keep your property's temperature consistent and reduce utility bills, pick Polywood® shutters for your picture window treatments in Houston. In a similar fashion to wood plantation shutters, they block hot sunlight when shut, but they provide even better insulation. They even utilize patented weather protection to stop heat from seeping out through your windows while protecting your interior from cold drafts.
Polywood shutters also look gorgeous on each window they cover. They can be found in three white paint colors that match countless types of interior design and lend a modern appeal to what may be viewed as customary shutters. Polywood shutters are also longer lasting than alternative choices and will embellish your picture window for decades. They won't discolor or fade, no matter how much sun your picture window receives, and they don't chip, warp, or splinter from humidity or harsh temperatures.
Cellular Shades Offer A Different Look to Your Houston Picture Window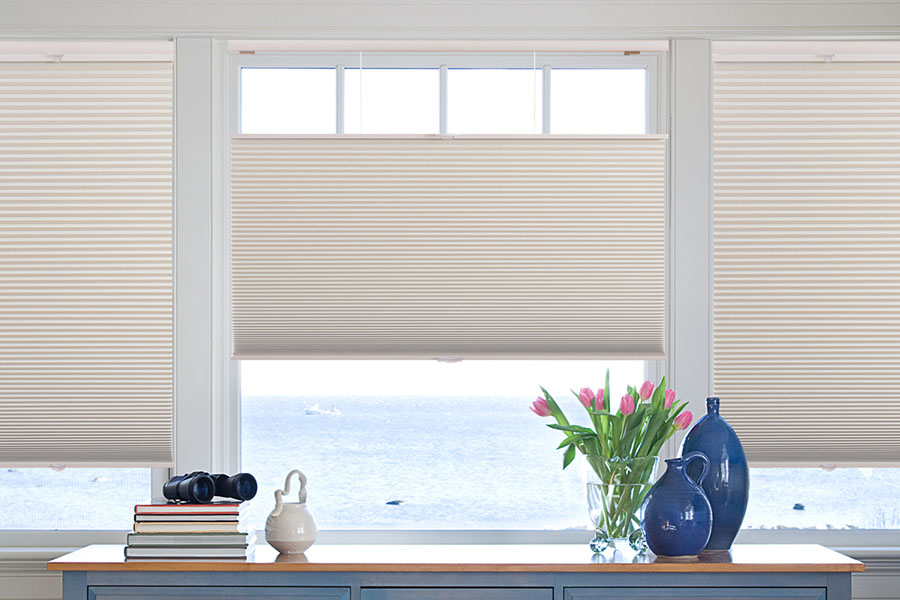 When you are more inclined to the soft look of fabric window shades, cellular shades are ideal picture window treatments for Houston homes. They are available in various colors, materials, and patterns, so it's not hard to find cellular shades that fit your specific interior. You can even install motorized cellular shades if regular ones are too difficult to adjust on an oversized picture window.
Most importantly, cellular shades' specific construction lets them be more efficient than other window shades. They feature evenly arranged pleats that open up and close like an accordion when you use them. This smart design creates openings that capture air entering around your windows. This form of insulation helps you keep the room at the right temperature no matter the dimensions of your picture window.
Discover Stunning Picture Window Treatments In Houston At Sunburst Shutters Houston
Looking to cover a picture window in Houston? Sunburst offers window treatments for any type of window. Arrange a complimentary on-site consultation with one of our window treatment professionals and get a product demo to see what works best in your home. Just dial 713-853-9629 or fill out the form below to begin.