The Perfect Window Treatments For Summer Heat in Houston
When it's hot outside, keeping cool is important. A way you can lower your energy bills and feel cool is to find the right energy efficient window treatments for summer in Houston.
While not all window treatments have the same benefits, we'll show you in detail how window treatments prevent heat from seeping in. Also, we'll let you in on how to find the most energy-efficient window coverings so you can feel cool when the outside is hot.
How Energy Efficient Window Treatments Block Heat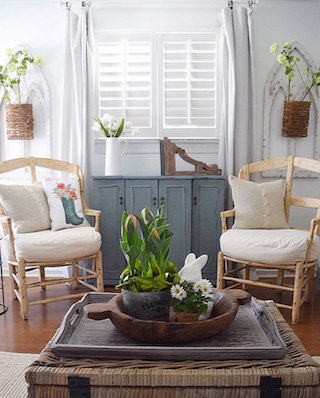 Polywood® shutters
can stop the Houston summer heat and keep your house cool.
Stops airflow - Treatments that fit tight in your window opening seal off air and may lessen the hot airflow through your windows. Our Polywood shutters stop as much as 30 degrees of heat coming from your window when they're shut completely.

Cuts down on heat transfer - As the sun shines through your window it warms up the glass and that heat might then flow to the inside space. Energy efficient treatments weaken this heat transfer. Polywood shutters reduce heat transfer by about 46% and are up to 70% more energy efficient than real wood shutters and about 1600% more energy efficient than aluminum blinds.

Maximizes R-value - R-value quantifies the energy efficiency of insulating materials. It's needed for windows, insulation, and window treatments. You want a window treatment to have a high R-value. When Polywood shutters are shut and coupled with a double-pane window, their R-value equals 6, which is fairly high for window treatments.
What you'll find in energy-efficient window treatments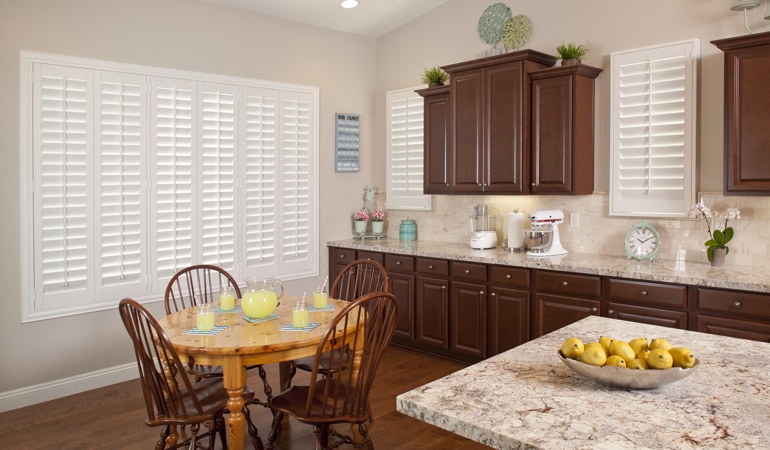 Now that we covered some of the ways that window treatments stop heat transfer, what functions should you want in a covering?
Window treatments that will completely cover the window or trap air
The best way to block airflow is by sealing off the window from your room. You can accomplish this with treatments like Polywood shutters that completely protects the window when the louvers are shut. What's exciting about our shutters is that Polywood shutters even uses weather stripping which further blocks off any air transfer. The video below shows how you should close Polywood shutters to optimize their energy efficiency. (Hint: If your plantation shutters are open, they will allow heat through and are reducing their energy efficiency).
Another window treatment option is cellular shades. They trap air in honeycomb-shaped material. However, if you have a gap between the window and the shades, you can discover that there's airflow coming in from under the shades.
Window coverings that are a light color and use UV-reflecting material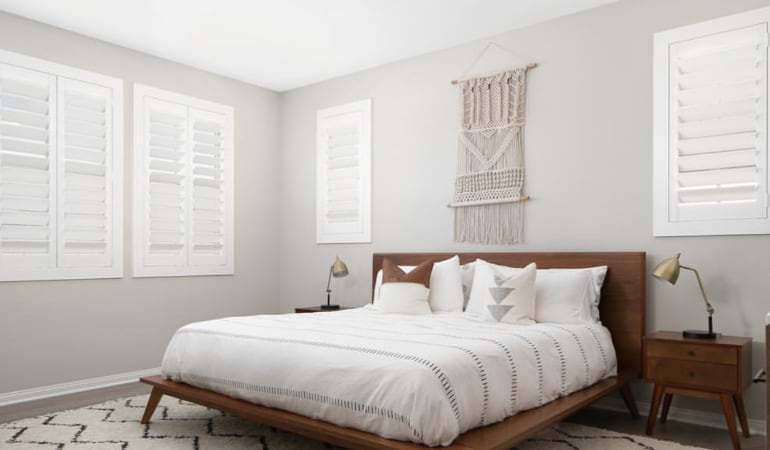 Light colors reflect the sun and can be a good choice for energy efficient window treatments. It's why our Polywood shutters come in three variations of white and utilize a UV-reflecting coating to help your energy bills.
If you want curtains or drapes, look for a light-colored material that reflects the light.
Need Help Finding the Right Window Treatments for Summer and All Year Round?
If you're looking for the perfect window treatments for summer, Sunburst Shutters Houston is here to help. Contact us at 713-853-9629 or fill out the form below to book a free in-home consultation. At our visit, we'll explain all of your energy efficient window treatment products and help you choose the best window treatment for your style, budget, and home.