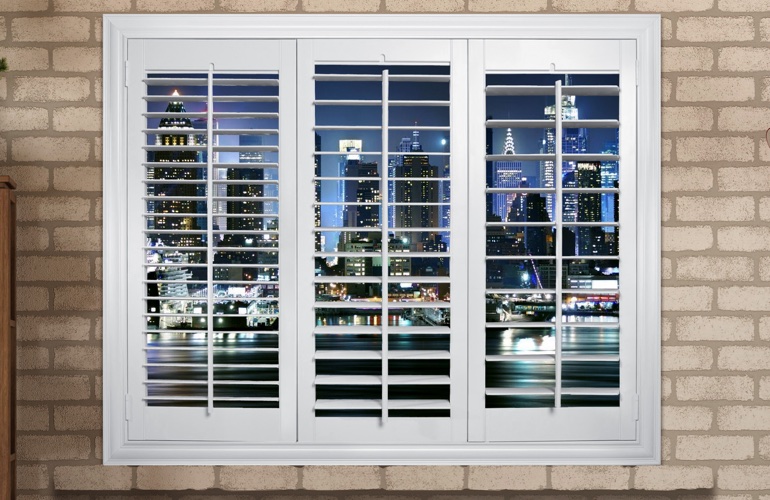 The Best Louver Size for Shutters in Houston
There are no lack of choices concerning plantation shutters in Houston. Customize your shutters with choices in material (wood, faux wood, or reclaimed wood), paints or stains( whites, neutrals, or wood stains), and frames (traditional, Craftsman, or other decorative options). Last but not least, you need to select the best louver size for your house.
So what's the best louver size for your Houston shutters? Let's check out your options.
Options For Shutter Louver Sizes from Sunburst Shutters Houston
For our premium shutters, Polywood® and Ovation® wood shutters alike, we make louver size options in 2½ inches, 3½ inches, and 4½ inches. Also consider that some shutter manufacturers will charge differently for different louver sizes, but Sunburst Shutters Houston won't!
2 ½ Inch Shutter Louvers
The thinnest louver size for shutters we offer. Other companies in Houston may sell slightly smaller louvers, even as tiny as 1½ inch or less than an inch. However, when you look at the result, you lose some of the appeal of shutters, and it can be tougher to see through when they're apart and they are awkward to clean. When you choose a louver smaller than 2½ inches, shutters can also be falsely identified as blinds from the outside, which defeats the purpose.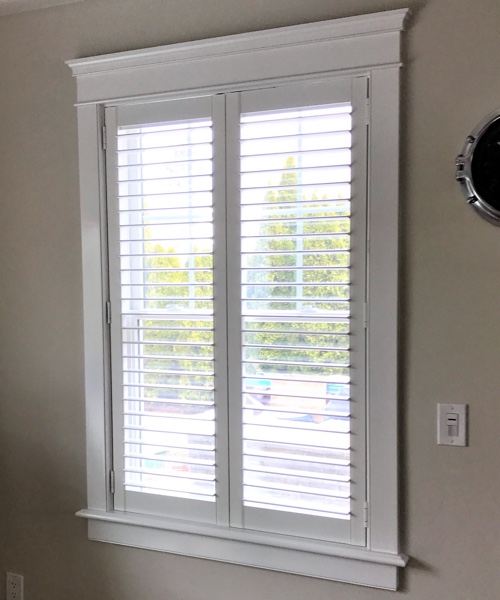 Yet, 2½ inch louvers have a classic, "colonial" look to them. The thinner but still clean lines of these shutters offer a simple elegance to your windows, making them ideal for homes that are in the Colonial Revival style, or similar constructs like the American Foursquare.
3 ½ Inch Shutter Louvers
3½ inch shutter louvers are the best-selling plantation shutters. While 4½ inches can be a bit large for some Houston homeowners' tastes, and 2½ inches can look a little cluttered – this 3½ inch option is a great fit between the two.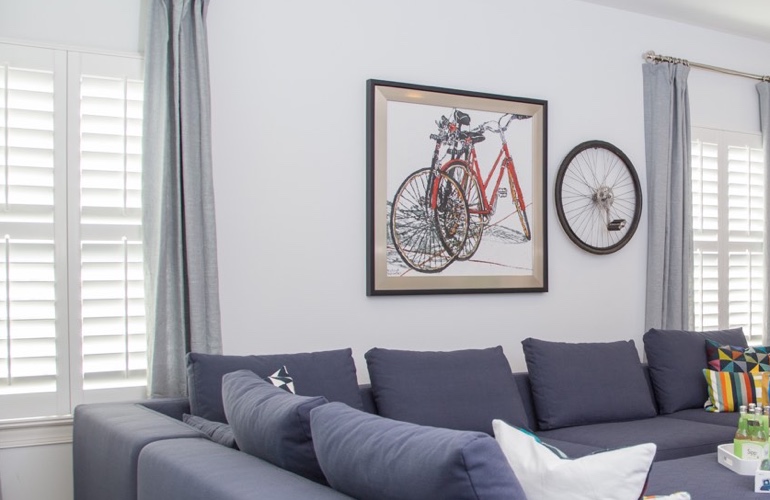 3½ inch louvers are also the most compatible style for Houston shutters. No matter the size of your windows, the specialty shape, or any other oddity, the louvers don't crowd or seem heavy or too small in comparison. This is key if you need to put shutters in multiple rooms in your home. It pleases the eye when your louver sizes are the same, so go with 3½ inch louvers to standardize your Houston wood shutters.
4 ½ Inch Shutter Louvers
Our widest louvers are sized at 4½ inches. These louvers make our shutters, whether Polywood faux wood shutters or natural hardwood, look eye-catching. They also show the most unobstructed view when you open them, since there's even more space between each louver and fewer louvers overall to obstruct the view. Fewer louvers also makes cleaning a bit simpler, with fewer louvers to take care of every week.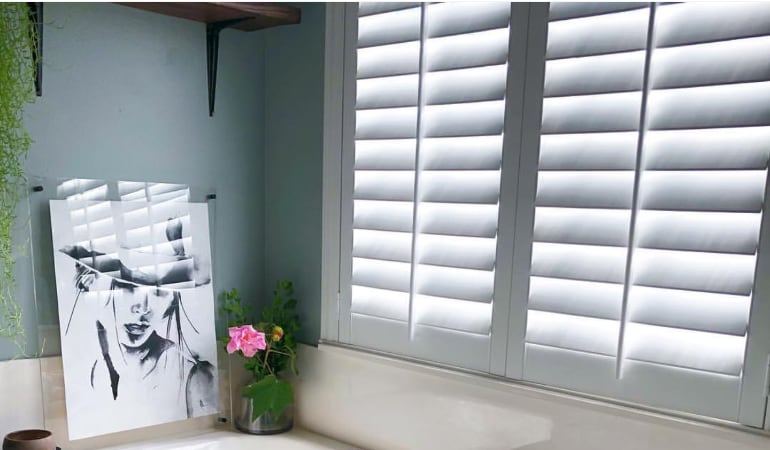 Which Shutter Louver Size Fits Your Home Best?
Essentially you decide which style you like best, and which size of shutter louver elevates your current home decor. To get a hands-on look, schedule a free in-home consultation with Sunburst Shutters Houston by calling 713-853-9629 or filling out the form below.