Ideal Awning Window Treatments In Houston
Awning windows in Houston can prove a challenge to enclose while still experiencing their many perks. They use a hinge above the glass and open outward from below as you operate a crank. You frequently find them higher in a room than other window varieties and in high humidity areas like kitchens and bathrooms where you want additional air circulation. And they're usually longer in width than height.
Versatile Polywood® plantation shutters are well-suited to the demands of awning window treatments in Houston. They move easily, match the different sizes of awning windows, and offer a defense against moisture. Here's why Polywood shutters have become your top pick for awning window treatments.
Polywood Shutters Are The Most Suitable Choice For Awning Windows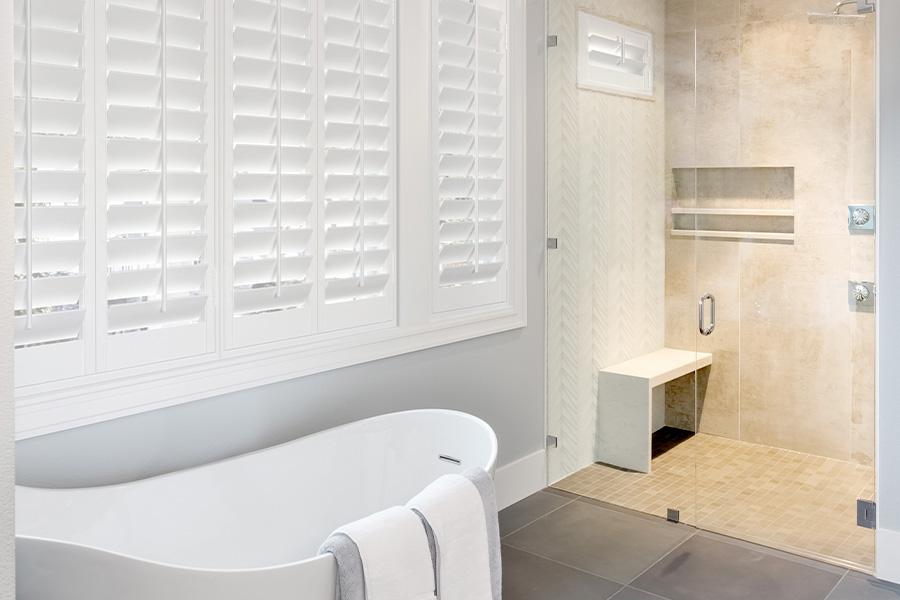 Awning windows are intended to bring your home plenty of natural light and airflow, so you don't want window treatments that minimize those capabilities. Polywood shutters give you many methods to control the sun's rays, circulation, and privacy. You are able to swing open their louvered panels to the sides in the event you would like total light or fresh air from your awning windows or you can adjust their slats for your preferred amount of illumination. When your awning windows are closer to the ceiling, sunlight could enter at an unpleasant angle. Slats will help redirect sunlight if it generates glare on a mirror or other surface or shines in your eyes.
In the case where your awning windows are further up the wall, shutters will still be easy to adjust. There's no need to extend to the highest point of the window to move them like you have to with other window coverings. Just open or close the panels and louvers with the tilt rod from any place you can reach. Shutters don't use cords that may get caught on your window crank either!
Polywood Shutters Fit Unique Awning Windows For Outstanding Insulation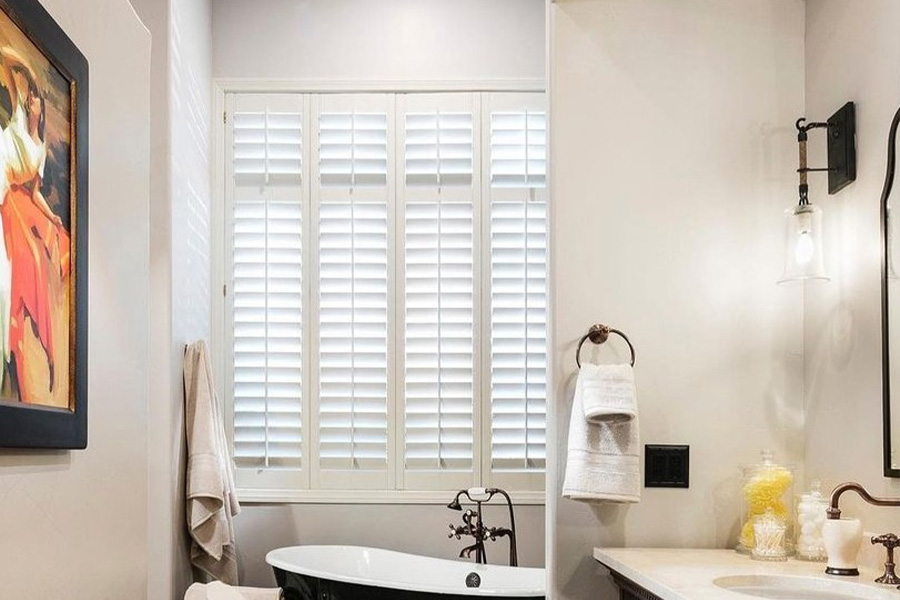 Because awning windows are typically wider than they are tall, you probably won't locate store-bought products that accommodate them correctly. You're better off choosing
hand-designed louvered shutters
instead. The outer enclosure is constructed to your window's precise dimensions to ensure a flawless fit. This exacting construction looks better and wards off gaps for sunlight or drafts to enter. The installation is even able to be designed for your awning window cranking mechanism, so it's freely accessible.
Polywood shutters include the added advantage of patented weatherstripping that further insulates your windows if you shut them. This insulating system helps keep the space at a comfortable temperature and lowers your utility bills.
Polywood Shutters Stand Up Against Humidity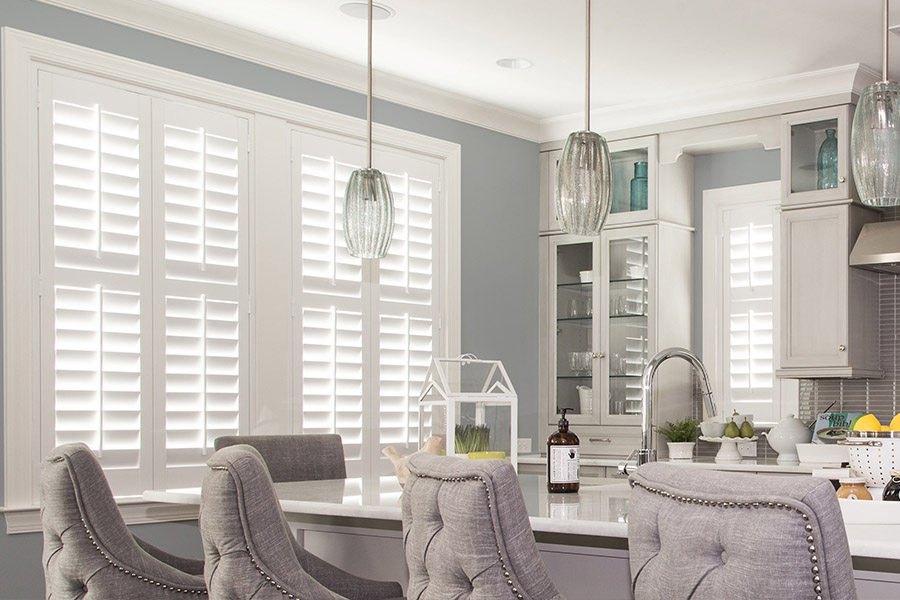 You'll typically notice Houston awning windows in baths or kitchens for added air circulation. Unfortunately, the constant humidity and heat in these areas has the ability to destroy fabric and wood window treatments. This isn't a problem with Polywood shutters! Their composite wood and strong exterior coating doesn't split, warp, or discolor from the humid environment. You can place them on awning windows near the shower or overlooking the kitchen faucet, and they'll stay pristine for years upon end.
Long-lasting Polywood shutters are effortless to clean, as well, even in the event your awning windows are a challenge to reach. Instead of taking them down to launder like cloth materials or attempting to reach them with vacuum-powered brush feature like shades, just clean them with an extendable duster. If it ever happens that your bathroom or kitchen shutters get tacky, all they need is an easy scrub with a moist rag.
Sunburst Shutters Houston Carries The Perfect Awning Window Treatments For Houston Properties
Sunburst Shutters Houston will help you select awning window treatments you love from our wide collection of products. We bring samples to your home so you will catch a glimpse of how amazing our quality window fashions look on your windows. Contact us at 713-853-9629 or complete the form below to arrange your no-charge in-home visit.