How To Select Custom Faux Wood Blinds In Houston
Choosing custom faux wood blinds for your Houston home leads to window treatments that are sized perfectly. However, customizing covers a good deal more than how they fit. Faux wood blinds from Sunburst Shutters Houston have a range of customizable features to make certain they function and look exactly the way you want.
Picking A Mode of Operation For Your Custom Faux Wood Blinds In Houston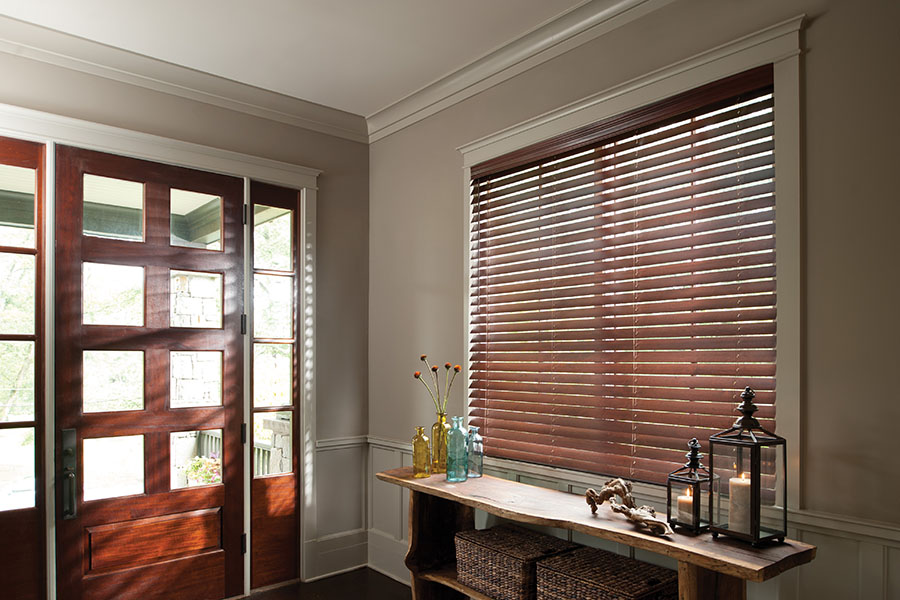 Quality blinds are simple to operate. You may pull them up for a clear sightline and pull them down again for a darkened area and privacy. You can also turn the slats for the right amount of light that you can reposition away from your vision. But the mode of operation you select will dictate how you manipulate your blinds.
Sunburst's custom faux wood blinds for Houston can be found with two modes of operation:
Corded lifting
Cordless lifting
Blinds with cords have one cord to lift or lower your blinds and a second cord if you want to turn the slats for light control. Most residents would rather have the wand for slat adjustment, so there's no confusion about two cords. You can avoid cords entirely with cordless options that you adjust by grasping the bottom rail to lift or draw them down.
Selecting The Hue of Your Faux Wood Blinds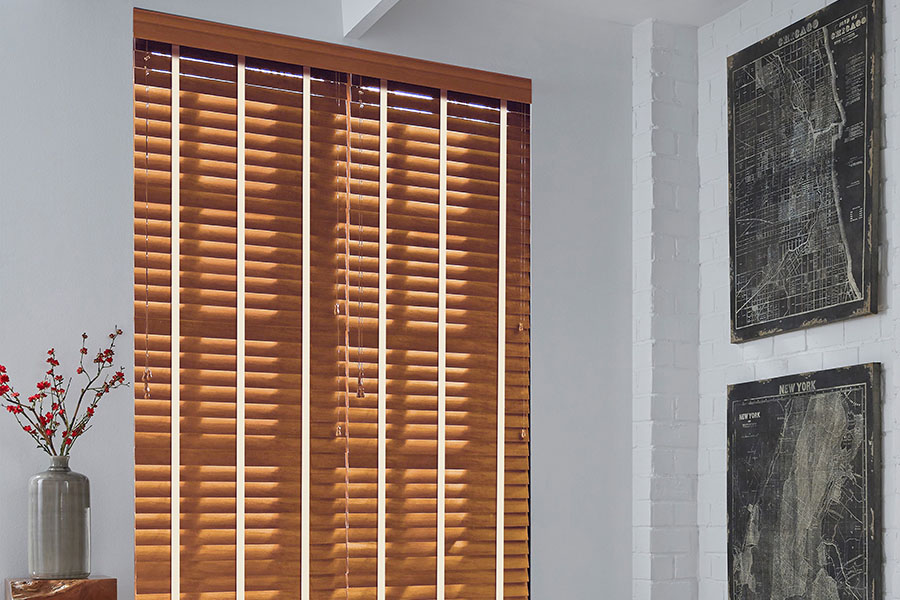 Faux wood blinds can be found in five tones of white and five wood stain options. These neutral possibilities make it simple to locate one that blends perfectly with your home's interior.
Wood stains have a traditional appearance and bestow a sense of warmth and comfort to a room. They might seem elegant or rustic. You may attempt to match your custom faux wood blinds to current wood elements in your space. Or select a white that appears bright and clean. White matches everything but works especially well in modern, minimalist, and coastal decor.
In addition, you are able to select coordinating wands, cords, tassels, and a valance to harmonize with your blinds. Your window treatment specialist can show you examples to help you determine the right color scheme.
We Are Able To Help You Find The Ideal Custom Faux Wood Blinds For Your Property
For amazing custom faux wood blinds in Houston, get started with an at-home appointment with Sunburst Shutters Houston. One of our window treatment specialists will visit your home to show you products and discuss how our blinds will look on your windows. To arrange your complimentary appointment today, call 713-853-9629 or submit the form on this page.