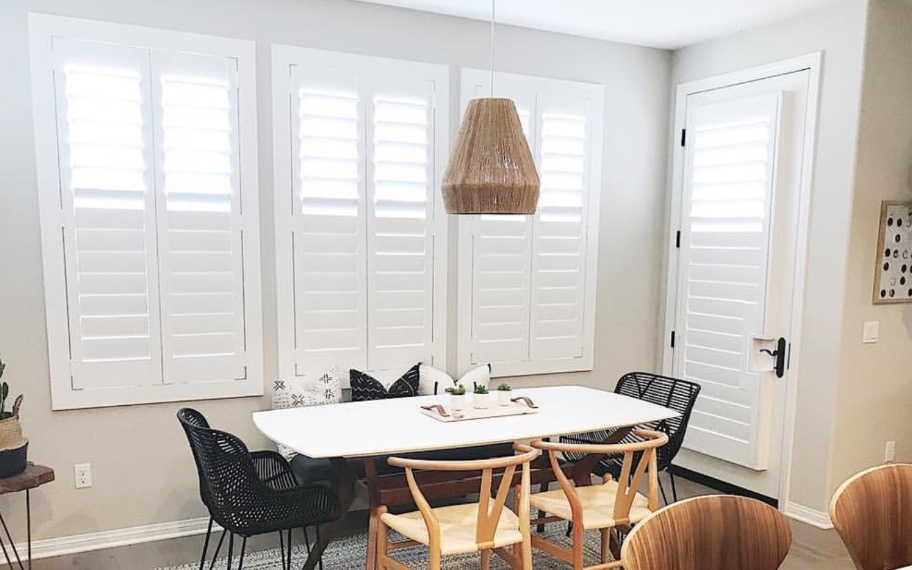 How Good Is The Warranty, Really?
Check out this recent review that we received today:

"These shutters and Sunburst are wonderful! Our shutters were installed in 1997, and the only issue we have had is the small plastic boxes around the magnetic closures have degraded after 20 years in the Texas sun. Sunburst quickly responded to our call for replacement service, and Cory did an outstanding and efficient job of renewing all of the closures with new magnets - all under warranty. These shutters still look and operate like new after 20 years. Incredible!!"
Our
warranty
is for real! We offer a "limited lifetime warranty against manufacturing defects including the finish". This means that we cover it all, as long as the original purchaser owns the home and it doesn't involve abuse of the shutter. We cover warping, cracking, chipping, splitting, magnets, staples, pins, hinges, frame, you name it.
Can I say we never get warranty calls? No, we do. When you've installed almost 24,000 jobs in the Houston area alone, you will, from time to time, get a warranty call. It happens, but not very often. When we do get the call, we fix, repair, or replace, at no charge, the defective part.
People are amazed when an order they've placed 20 years ago turns out to be exactly what they were promised. That is Sunburst Shutters Houston!
-Cory