Are There Different Types Of Cordless Window Treatment Options In Houston?
Cordless window treatments offer another level of function and appeal. They look sleek without those unsightly strings hanging down and they're simple to adjust. These window coverings are a wise decision for families with small kids because you don't have cords for your youngsters to become entangled. You have just one important decision, which cordless window treatment option in Houston do you want? Roller and motorized shades along with interior shutters all offer you the advantages of cordless window treatments.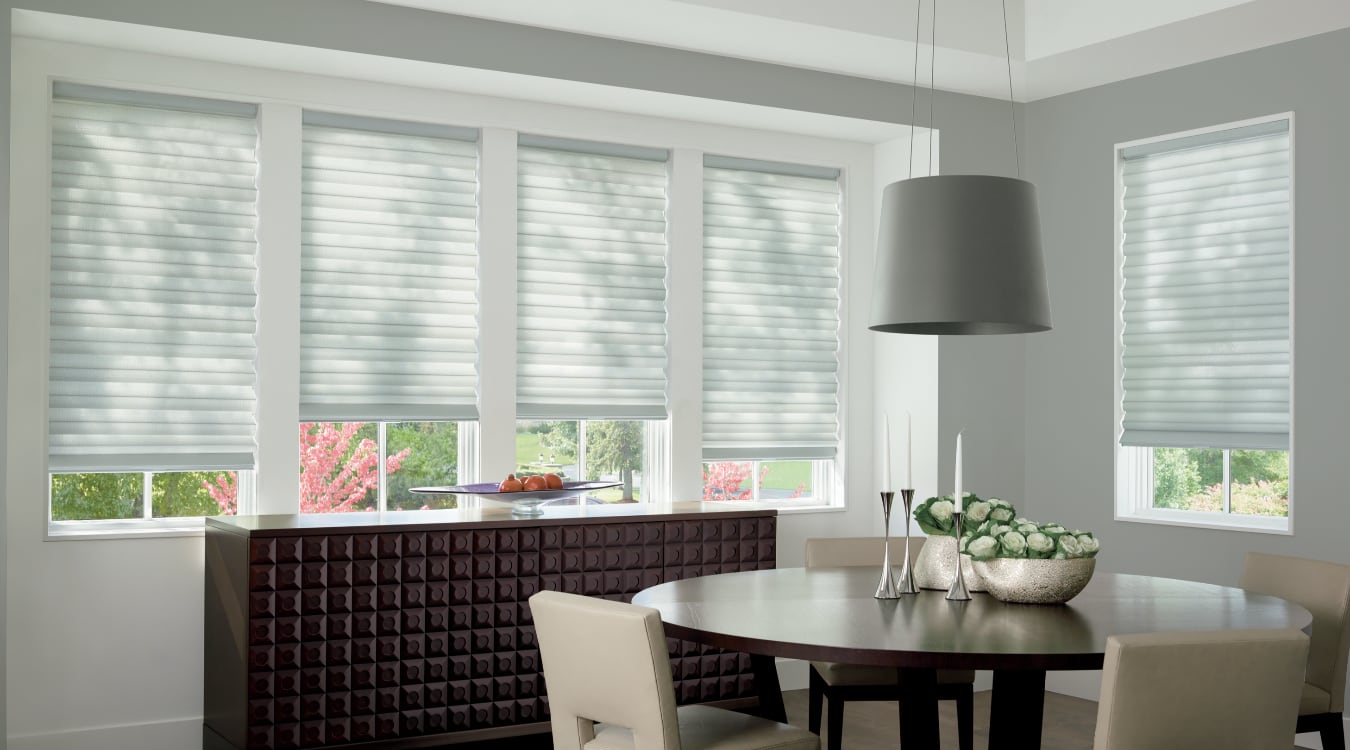 Cordless Roller Shades Offer The Same Benefits Minus The Hassle
Roller shades are popular for Houston homes because they come in a wide range of colors, materials, and transparency levels to get the visual dynamic you require.Traditionally, you manipulate roller shades with a cord or chain. Unfortunately, the cord will diminish the minimalist look of your shades, get entwined, or constantly brush against your wall or window when air is circulating.
String-free roller shades provide all of the same benefits without the inconvenience of pull strings. Instead, they have a pull bar along the base of the window treatment that you grasp to raise or lower. This allows function without twisting and swinging and gives the shade the streamlined look you expect from this product. In lieu of difficult strings, you see only the color or pattern of your attractive roller shades.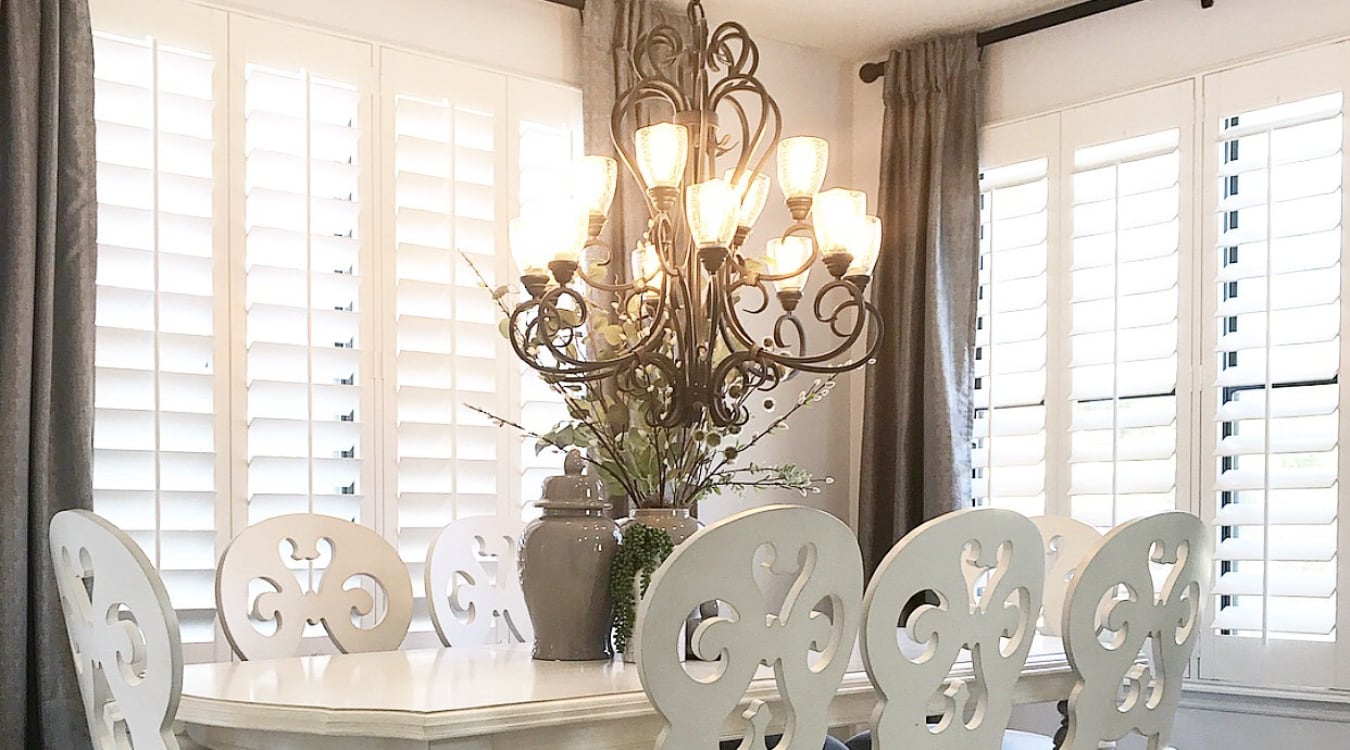 Plantation Shutters Present A Sturdy Substitute To Traditional Blinds And Shades
A smart method of going cordless is to avoid blinds and window shades completely and install interior shutters as an alternative. These sturdy window treatments work in a unique manner compared to other window coverings. These shutters have wood or a durable wood-substitute that fasten to your window frame and smoothly swing open on hinges if you're looking to flood the room with sunlight. You may also want to manipulate the slats within the panels to direct light.
Some shutters have a tilt rod that is used to operate the louvers. If you don't have a tilt rod, you will gently touch the slats to adjust them. Both styles are well-liked cordless window treatment options in Houston as they feature eye-catching contours that accentuate the decor of all types of homes. Innovative Polywood® shutters are even more resilient. You can confidently utilize them in a humid kitchen or in windows that get a wealth of direct sunlight, and they will withstand the challenging environment and excessive sunshine.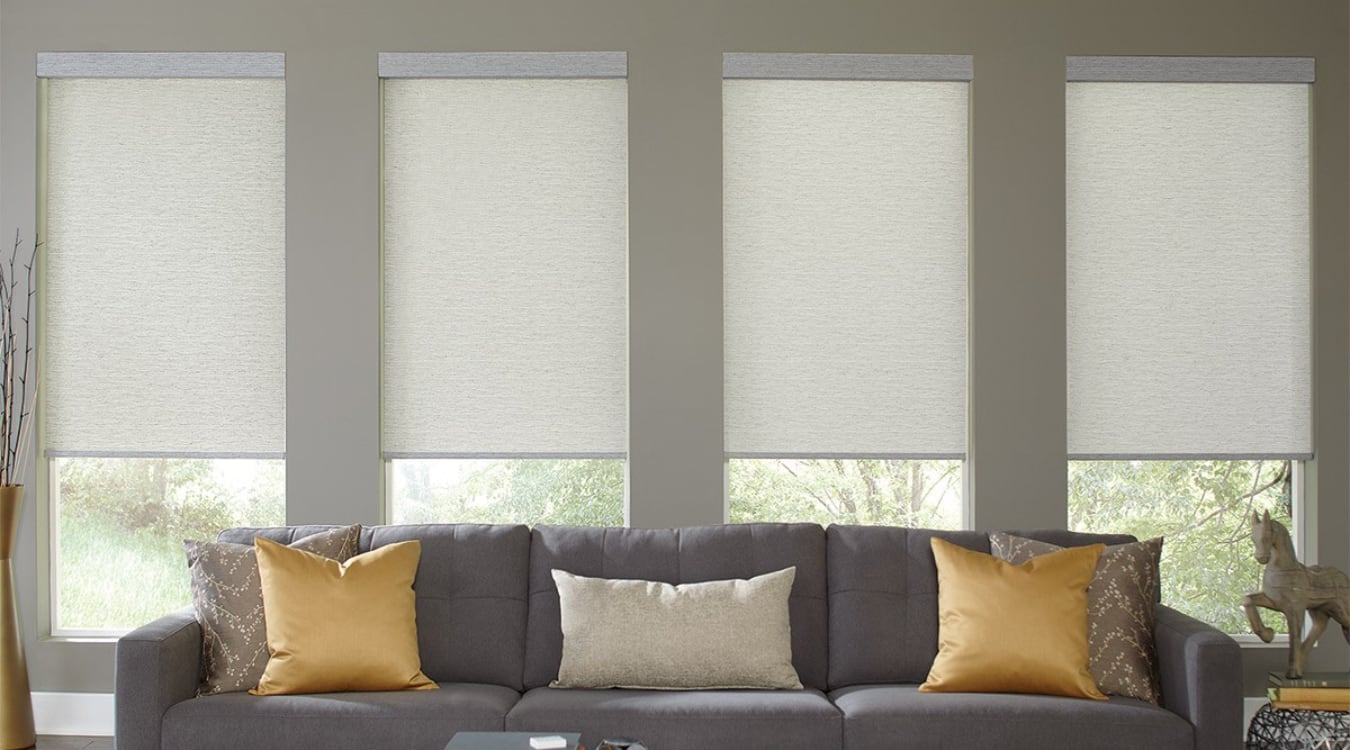 Automated Shades Broaden Your Cordless Window Treatment Options In Houston
Coverings that use cords can be frustrating. You need to exert just the right amount of force to raise or lower them to the height you want. On the other hand, you can end the frustration with automated roller shades. They open and close with an electric device that is run by a smartphone application or remote control. You have the ability to adjust your roller shades without those tangled cords and without moving from your seat. You even have the option to program smart motorized shades to open and close at specific times of day to keep out the afternoon sun or provide privacy at night.
Most window shades offer automated versions, providing you a wealth of cordless window treatment options in Houston. You can put automated cellular shades in one area for better energy efficiency or distinctive automated Roman shades in a traditional dining area. You can also change the lighting in your work space without leaving your desk with motorized zebra shades.
You Will Be Impressed By Your Cordless Window Treatment Options At Sunburst Shutters Houston
If you no longer want to deal with twisted blind cords, consult with Sunburst Shutters Houston. We provide a great selection of cordless window treatment options to meet all of your needs. Discover the best one for you by placing a call to 713-853-9629 or submit the following form to arrange a free in-home consultation.