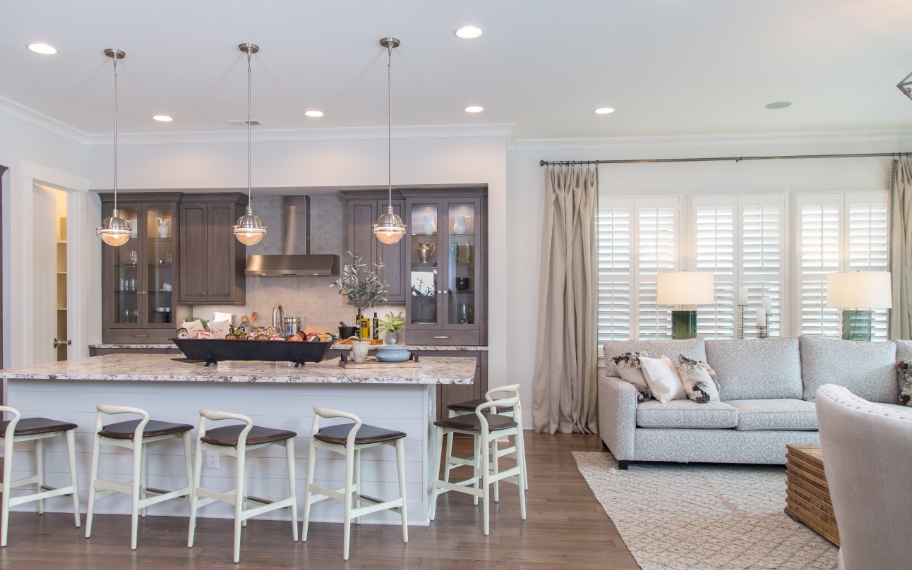 Houston is rebuilding! It has been truly inspiring to see communities and neighborhoods, and a city as large as ours, really band together to get through this catastrophe. The floodwaters consumed many areas that had never been flooded before. One of our own, Milton Reyes, our shop foreman, had his own home flooded. (A huge thank you to all who came in so quickly and donated, cash, clothes, gift cards) He's well on his way to repairing his home.
As Houston's manager, I've had the privilege to go out and visit many of our customers whose homes have flooded. All are sad, some are devastated, and the majority are resilient. We are happy to report our products did very well in floodwaters. Our Polywood Shutter product is waterproof and did not disappoint. That is little consolation when you've lost the rest of your home. We have removed many shutters from their windows and stored as many as we could at our shop. Almost all will be reinstalled when reconstruction on the home is complete. Once we ran out of room, we began finding safe places in the home to store them.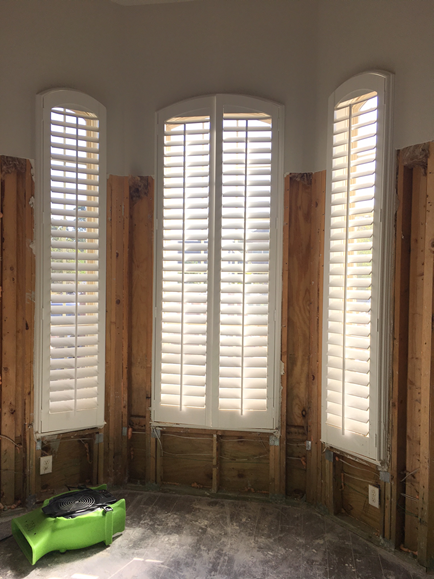 My wife Stephanie and I have volunteered on work crews each Saturday and Sunday since the storm hit with our church, the Church of Jesus Christ of Latter-Day Saints. We are the ones in the yellow shirts, helping to rip out sheetrock and muck out homes affected by the flooding. This has been a very bittersweet experience. I have met new friends at one of the most trying times in their lives. What I've seen from people in Houston is fight. One that makes me proud to call Houston home. A stupid storm is not going to keep anyone here down. I'm grateful I've been able to see this firsthand.
Sunburst Shutters will continue to serve its customers and do its part to help restore Houston, maybe even leave it a little better than before!
-Cory