Houston Coastal Window Treatment Tips
Living in a coastal climate like Houston means that how you plan your home decor might be a little different than homes in other parts of Texas. Not only do coastal homes around here have a unique style, but houses around here can also have a few factors that other homes lack – especially when it comes to window coverings in Houston households.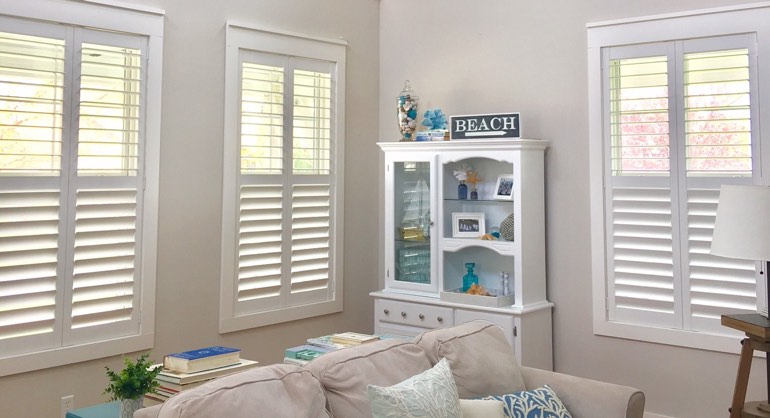 These are just a few things you're able to do with your window coverings to make a coastal house look its very best.
Protect Your Views And Your Privacy
Houses near the Houston coast have some of the most beautiful views of any home in Texas, and even if you might prefer to have your windows unobstructed 24 hours a day, you also need to think about your privacy. Thin blinds or drapes might be all the rage in a few homes, but they'll also let any random passersby see into your home.
Rather, try a window treatment with more versatility like plantation shutters, which give you a great deal of flexibility on both your view and your privacy. The tilting louvers allow for a wide range of visibility, and the actual shutters can swing open or closed, so you can adjust how much privacy you have at various hours of the day or based simply on your style.
Don't Let Salty Air Damage Your Window Treatments
Living near the Texas coast means you're no stranger to the salty air from the ocean. The ocean air can result in rust on your car, corrosion on metal patio furniture, and damage on your window treatments and windows.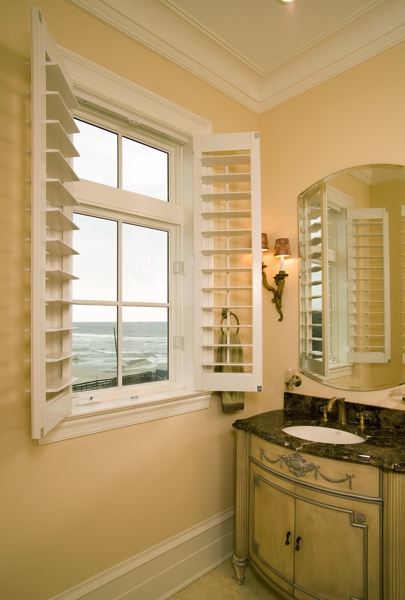 For long-lasting functionality and looks, you need a window covering that doesn't retain moisture. Think faux wood, whether that means faux wood blinds or
faux wood plantation shutters
. Both can shrug off moisture, keeping your window free from mildew, corrosion, and smells.
Keep Your Space and Your Options Open
The ocean does have upsides, however. One of the best experiences of being a Houston homeowner is swinging your windows open to let the coastal breeze sweep through your home. To help with that, you want a window treatment that doesn't sway or flap wildly in the air. Say no to sheer drapes or curtains strung from a rod, and depending on how breezy your area gets, blinds might be something to skip as well. Rather, look for a a window treatment that will stay put, such as shutters.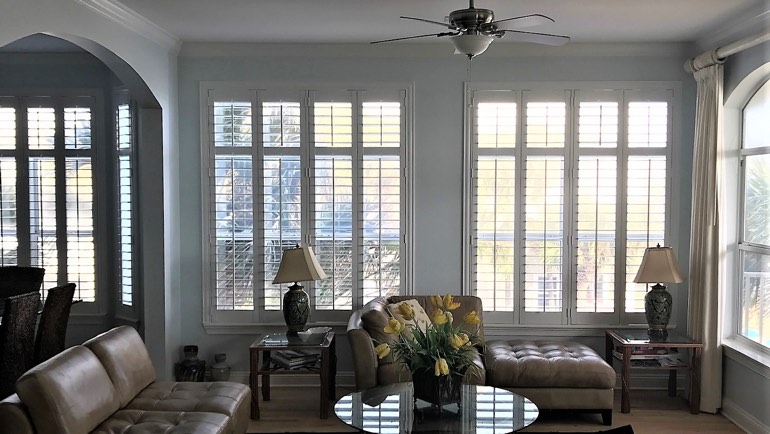 Also keep in mind how your decor might change over time. Houston home fashion trends can change fairly often, and purchasing a versatile window covering can help you keep up with trends. Some window treatments that will adapt with the times better than others include:
Solid white plantation shutters

Neutral tone roller shades

Faux wood blinds in solid or wood colors
Get More Help For Your Coastal Home
For more help preventing damage from salty ocean air, staying up to date on home design, or maintaining your stunning Houston coast views, Sunburst can help. Get in touch by calling 713-853-9629 or fill out the free consultation request form below. Get started on making your home even more beautiful than the views outside.