Faux Wood Shutters VS Real Wood Shutters in Houston
When exploring your options for plantation shutters in Houston, you have your pick of real wood or manufactured wood shutters. On one hand, you are presented with faux wood shutters -- like our Polywood® shutters -- in versatile white that provide an unparalleled amount of efficiency. From the other side, you have the soothing, paints and stains of our elegant wood Ovation® shutters.
They both have distinctive features to satisfy your window treatment specifications. Thankfully, there's a shutter to be found for all residents when you compare faux wood shutters vs. real wood shutters in Houston.
For Energy Efficient Windows, Select Polywood Shutters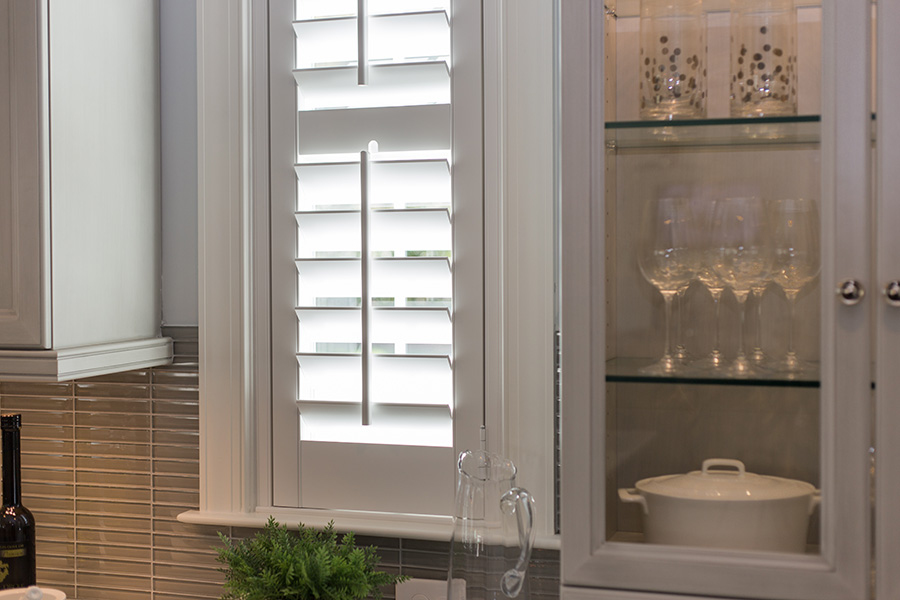 High-efficiency window treatments insulate windows, limiting cold drafts and hot sun rays to sustain your comfort and reduce energy expenses. Faux wood Polywood shutters are ideal for efficiency. Outdoor air and sunlight are unable to pass through their solid manufactured material, and each of their elements are designed to fasten securely when you choose to cover windows. Polywood shutters are also fabricated with exclusive weatherstripping that gives you unsurpassed insulation.
If you have them closed, Polywood shutters insulate windows 70% better than natural wood shutters. You'll notice an unmistakable advantage when shutting them on particularly cold or hot days. With that being said, wood shutters provide more energy savings than other products like window shades and blinds.
If You Need More Color Choices, Take A Look At Ovation Shutters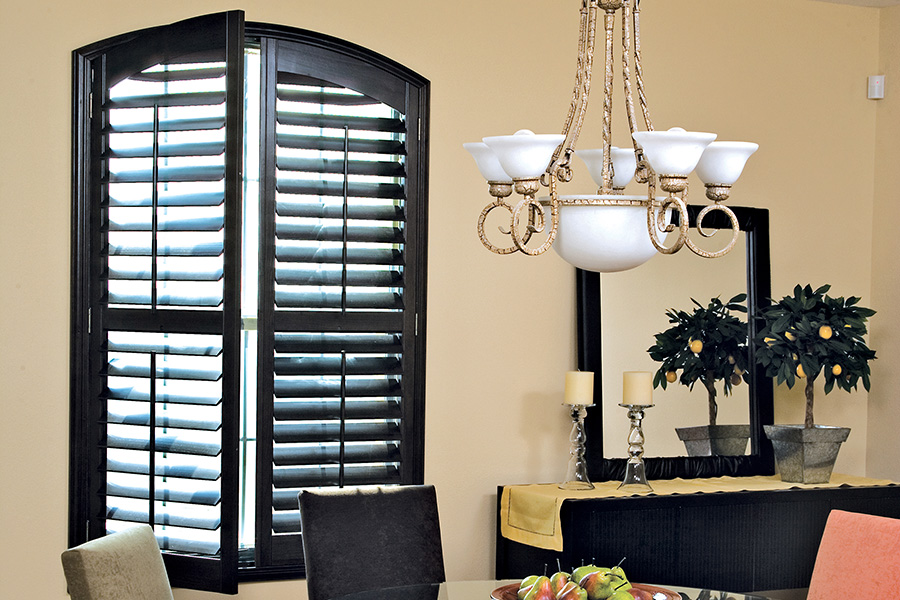 Both wood and faux wood shutters look amazing in every Houston residence. With that in mind, they each have their own look to harmonize with your specific preferences. While white Polywood shutters are bright and stylish, wood shutters are both elegant and warm. However, if you have a precise look you want to achieve, Ovation shutters with their various color choices could be the ideal way to go.
Polywood shutters come in three shades of classic white. While white goes with everything, if your interior design needs an alternate type of elegant neutral color or wood stain, you should give thought to Ovation shutters. These window coverings have 13 paint choices and 27 stain options! They easily blend with the current wood elements in your interior or bring a dazzling outdoors vibe to your property.
If You're Looking For Durability, Polywood Is The Right Choice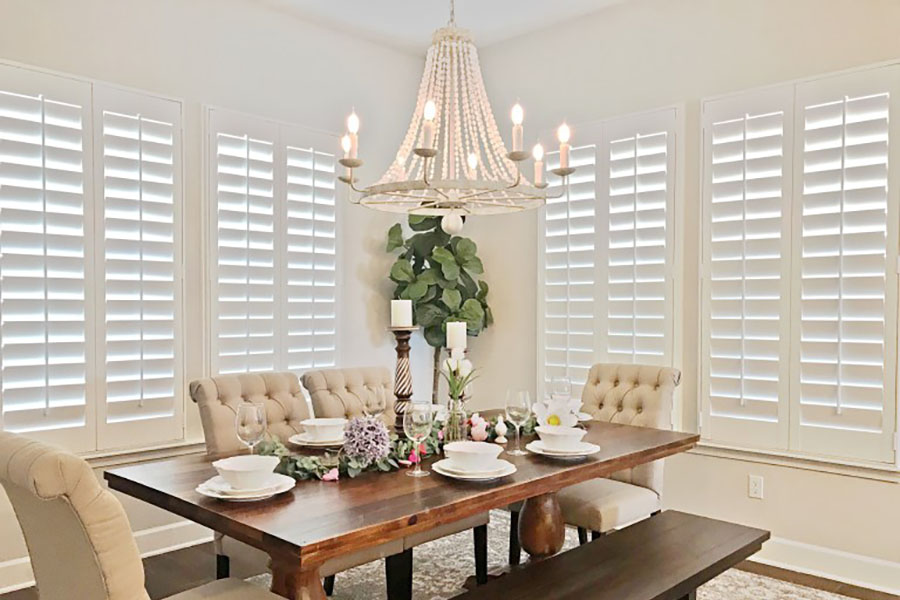 In the comparison between faux wood shutters vs. real wood shutters in Houston, faux wood is the winner for durability. Polywood shutters resist destruction from humid conditions, extreme temperatures, pests, mold, and sunshine. They won't split, break, warp, or discolor. You are able to install them in your chilliest, warmest, or most moisture-heavy locations without fear. They'll last decades in any space of the house and even your garage!
Ovation wood shutters offer exceptional durability for a wood window treatment. As the only five-star wood shutters in the world, they feature the finest quality materials and build to ensure impressive longevity. Although they don't belong in damp bathrooms, the wood is treated to be resistant to humid conditions to the greatest degree possible.
Sunburst Shutters Houston Will Help You Select Between Faux Wood Shutters Vs. Real Wood Shutters In Houston
Unable to decide between real wood or Polywood shutters in Houston? Taking a look at them within your own property will help. Call the professionals of Sunburst Shutters Houston by dialing 713-853-9629 or complete the form on this page to schedule a no-charge on-location meeting. An skilled representative will demonstrate our window treatments and help you see how they look right on your windows.