Design Upgrades That Improve The Value Of Your House In Houston
Insightful Houston homeowners realize that home improvement projects have the ability to increase their enjoyment of their residence and its value. However, these updates aren't required to be massive to get an impressive boost to your invested time and energy. Even options like durable window treatments or a new front door may raise your home's worth. These smaller ideas should improve the value of your home in Houston without too much work.
Install Interior, Faux-Wood Shutters To Improve Home Value In Houston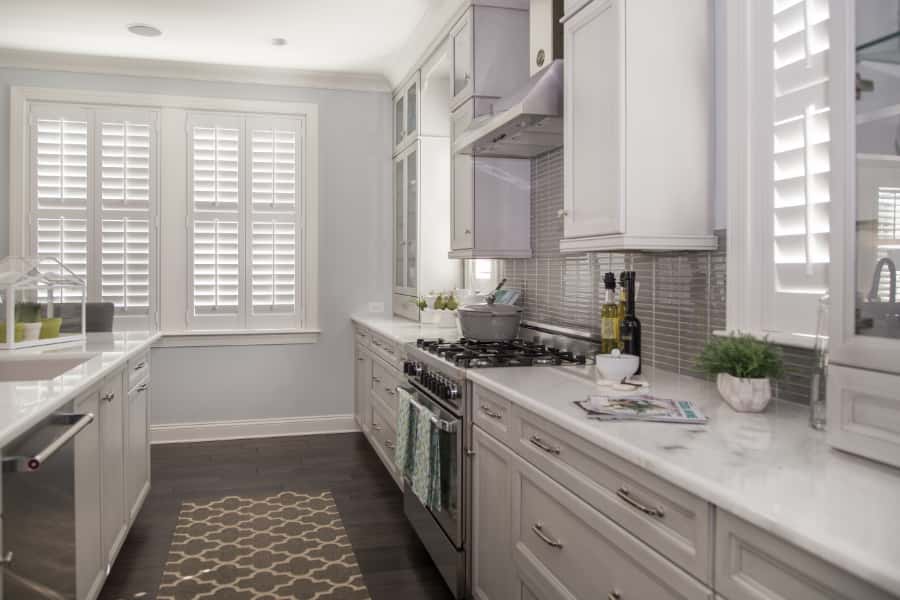 Every home buyer needs to know "What stays at the house?" While most window products are typically switched out, resilient engineered Polywood® shutters are hand crafted and affix to your window opening to become a permanent fixture in your property for the next families to appreciate as well. Place them in your coldest, hottest, and most humid windows, and they'll keep looking stunning for years on end. Appealing white Polywood shutters complement any decor preferences, too, so you and future homebuyers don't have to switch them if you alter the design.
Plantation shutters are very functional too. Their frames border your existing window frame, and the slats and panels close securely to keep out almost all exterior sunlight. Secured shutters provide total privacy and impressive insulation capabilities. Composite shutters have unique weatherstripping that makes them unquestionably energy efficient–another quality prospective buyers enjoy. And whenever you wish to have sunlight and a glimpse of the outdoors, you can swing open the panels or just tilt open the slats and use them to shift sunlight away from faces and reflective surfaces .
Try Painting With A Modern, Neutral Color Combination
If you plan to sell your home someday, you need prospective buyers to view your residence as theirs. You might promote this by rejuvenating your abode with a new coating of paint in modern, neutral shades so they won't become hung up on your orange loft or green bathroom. Softer, neutral colors provide an updated feel and allows buyers to focus on its top attributes. Real estate agents suggest using beige, white, and gray tints. Even if you don't intend to sell immediately, these colors will still give your house a fresh feel and still match your existing decor.
Increase Your Home's Curb Appeal With Refreshed Exterior Elements
A lovely property exterior gives you a sense of pride and helps draw in buyers. Various simple tasks should improve the value of your house in Houston by boosting curb appeal. If your porch lights, garage door, or even your house numbers seem a bit shabby, replace them. A sturdier, more energy-saving primary entrance will have a significant investment return or paint your door a bold, appealing color. You will also discover that stylish window treatments like louvered shutters inside your home look great on your windows from the street.
Consider A Deck Or Enhance Your Existing One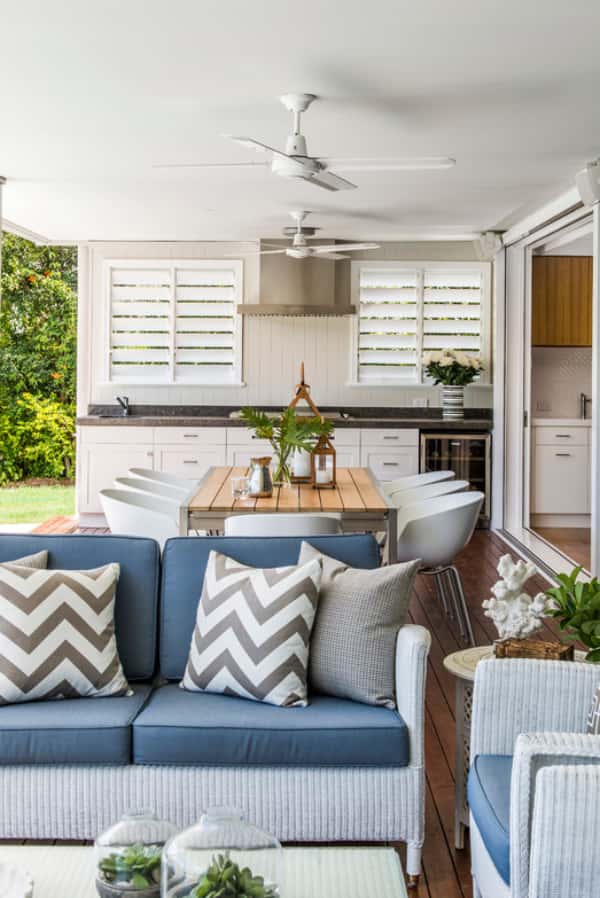 Be sure not to neglect the area you have in the back! Outdoor living spaces are a hot commodity. Building a wood, paver, or concrete surface will immediately improve the value of your house in Houston. If your home is already equipped, spiff it up with any necessary repairs and a couple planter boxes, a pergola, or a distinctive fire table. Then ditch the worn out window coverings on your back doors and opt for impressive louvered shutters for a quick improvement.
Improve The Value Of Your House In Houston With Exceptional Products From Sunburst Shutters Houston
Enhance your Houston home with beautiful window treatments from Sunburst. Our carefully constructed products add instant value to your home, and we help you determine the top options for your project. Call us today at 713-853-9629 or submit the form below to schedule a no-cost in-home consultation.