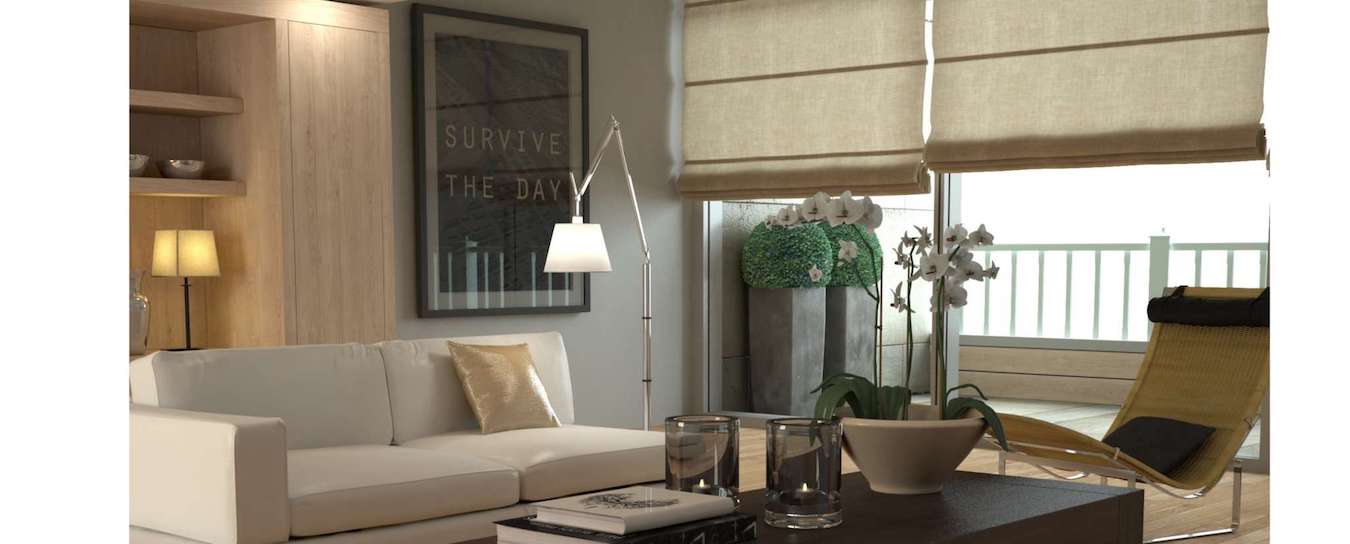 Best Window Treatments For Privacy In Houston
Allowing outdoor light into your home is a vital part of creating the right indoor environment. Sunlight illuminates your normal daily life and makes your interior decorating shine. With that in mind, many Houston property owners don't let enough light in, as sliding your window treatments open also allows neighbors to see into your house.
Thankfully, you'll never have to compromise privacy for outdoor light with the right window treatments for privacy in Houston -- Polywood® plantation shutters!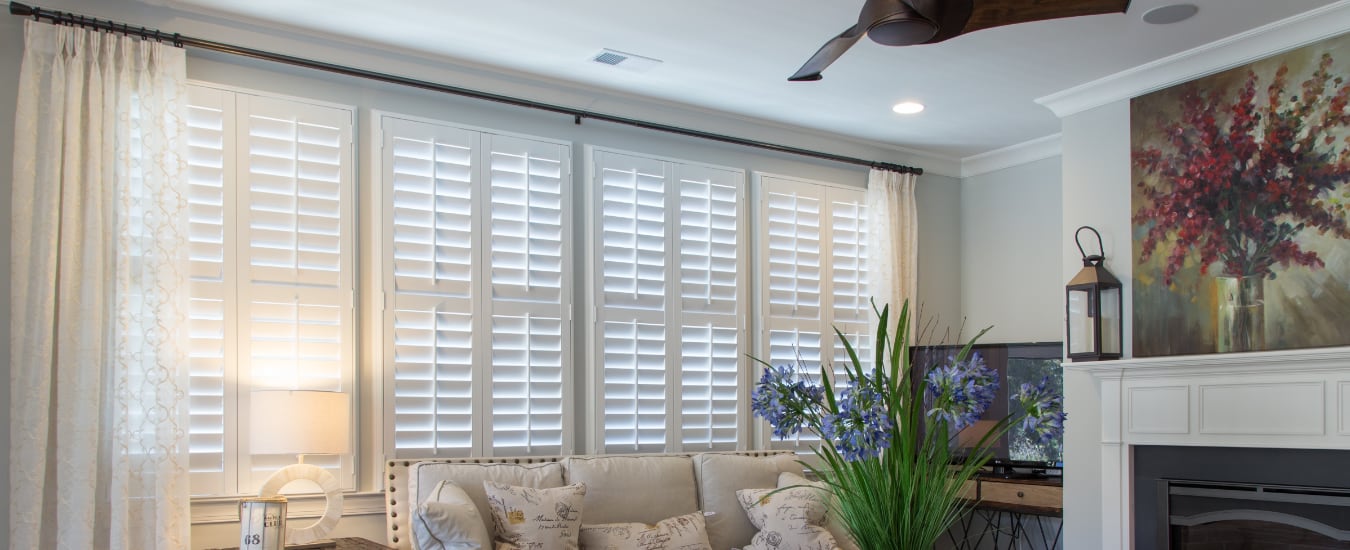 Polywood Plantation Shutters Are Crafted to Protect Your Privacy
Plantation shutters are expertly crafted for the right mix of daylight and privacy. Thanks to small gaps and due to the small spaces, you can create and a large span of motion, you can freely adjust your shutter louvers to let in ample light while blocking the view of curious onlookers.
Get even more flexibility in light levels by customizing with your choice of louver widths: the 4.5" for enhanced viewing and ease of cleaning, 3.5" standard plantation shutter or the 2.5" colonial-type choice. No matter the width or height of your opening, take solace in the fact that your made-to-measure shutters will be a perfect fit while still letting in all the sunlight you want.
A great advantage of interior shutters is that they can be fitted to your non-standard windows. Unique circle or octagon-shaped windows can be difficult to accommodate and may compromise privacy. But plantation shutters can be crafted to your precise window sizes, meaning you can just angle the slats for sunshine and privacy, and still experience the unique aesthetic of your distinctive windows.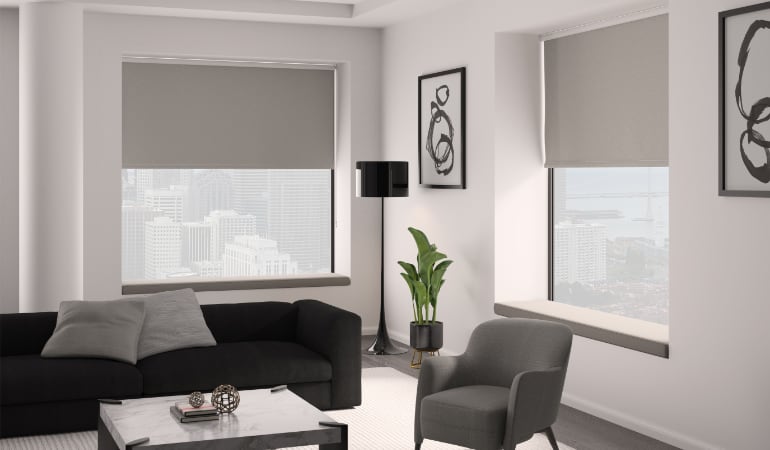 Optional Window Treatments For Privacy in Houston
If you would like something a bit different from a Polywood shutter that still gives you the ability to balance light and privacy, there are several additional options:
Zebra Shades: You will find that a zebra shade brings an impressive amount of light management. These treatments are fabricated with a length of fabric that switches between panels that are solid and sheer. If lined up properly, the treatment looks like it has stripes, while allowing plenty of natural light. In the event you want to block the light, change the placement of the solid panels so they achieve your goal.
Sheer Shades: If you believe a Polywood shutter might be too heavy, you have the option of a sheer shade. This type of product works in a similar fashion to Polywood shutters, as they are manufactured with movable slats between layers of sheer fabric. Light filters through the sheer fabric, and you can tilt the slats to get the amount of desired privacy.
Roller Shades For Complete Privacy: There are many options when considering roller shades in Houston. But if complete privacy is your goal, opaque shades work better than sheer shades as they stop onlookers from perceiving shadows through your windows when it's dark out.
Sunburst Shutters Houston Offers You the Right Window Treatments for Privacy in Houston
Bring the benefits of Polywood plantation shutters to your property through Sunburst Shutters Houston. Our staff will help you select the size, style, and color that perfectly matches your home. We're happy to also offer an impressive collection of shades that offer the right combination of privacy and light. Contact us at
713-853-9629
or complete the form below.